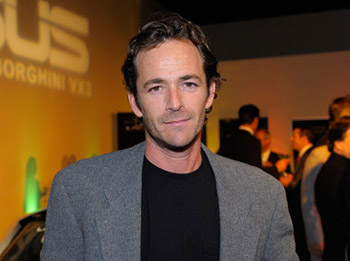 Will Luke Perry put in an appearance on
90210
?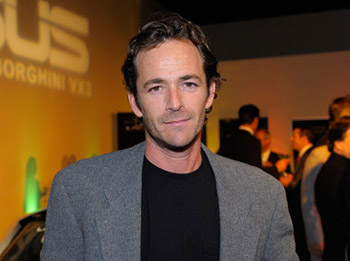 Will Luke Perry put in an appearance on
90210
? That is the question that is on everyone's mind now that Brenda (Shannen Doherty) revealed in this weeks
90210
episode that Dylan McKay (Luke Perry) was the father of Kelly's (Jennie Garth) baby. It is now obvious Kelly and Dylan did not have the happy ending that we, the fans, had envisioned for them after the series finale of
Beverly Hills 90210
. We have now learned that the two broke up, years later enjoyed a night together and Kelly was pregnant. Producers of
90210
have repeatedly contacted Luke Perry to reprise the role that made him a fan for many a teenager in the 1990s (myself included). Perry has said time and again that he will not return. In a recent conference call about his guest starring role as a Foster parent accused of child abuse on Law & Order : Special Victims Unit, Perry was asked about the possibility of returning to the familiar zip code. Here is a portion of the conversation, per E!.
Reporter:
Now, the most recent 90210 episode had a reference to Dylan, does that mean that we'll see you there soon?
L.P.: They own the name and likeness.
Reporter: That's a yes or no?
L.P.: That would be a no.
Perry will not only appear on
SVU
, but he will also appear on the hit CBS series
Criminal Minds
. He will portray a dangerous polygamist cult leader who'll take one of the BAU agents hostage. Are you happy with Dylan as the father of Kelly's child?
Discuss this news and more at the TVSource Magazine Message Board. Click HERE to visit.
Contribute content to TVSource Magazine Content: Fans wishing to send-in news items, previews, show recaps, interview recaps, or anything else newsworthy can now do, with any desired credit, via e-mail by CLICKING HERE.