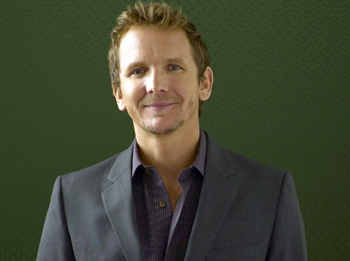 Rumors of Sebastian Roche's departure from General Hospital are indeed true.
Sebastian Roche Done With GH?
BY: Trish Mahon
NEWS EDITOR

Friday, October 17, 2008, 2:30 PM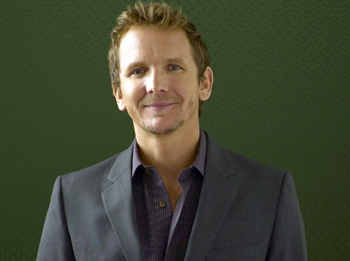 Rumors of Sebastian Roche's departure from General Hospital are indeed true.
It seemed as if all the rumors were put to an end when Soaps.com contacted Roche's management, who denied the rumors. On Monday, October 13, 2008, during an interview on In The Zone Radio with Carolyn Hennesy (Diane), the actress confirmed Roche's departure from the show. With conflicting reports, fans didn't know who to believe. Now Soap Opera Weekly has confirmed Roche will indeed be leaving Port Charles.
While previewing November sweeps for General Hospital, it was stated Mr. Craig would return, and that return would affect many characters on the canvas. During an interview, Robert Guza dodges whether Jerry would be killed off, stating, "I will tell you this much: it would break my heart to kill a character as vital to the canvas as Jerry Jacks."
Roche first appeared on the General Hospital canvas as Mr. Craig, a terrorist who masterminded the attack on the Metro Court. Roche won over his peers and his fans with his portrayal of the dastardly but dashing Mr. Craig. What was supposed to be a month long role turned even longer as the writers turned Mr. Craig into Jerry Jacks. Jerry Jacks, the brother of Jasper "Jax" Jacks, had previously been played by Julian Stone. Roche's storyline with Nancy Lee Grahn (Alexis Davis) quickly made him a fan favorite, though recent turns in his current storyline with Nancy's on-screen daughter Sam, played by Kelly Monaco, has soured some on the character of Jerry.
Roche has been acting most of his life. The versatile actor began his career in France and a few years later began acting in the U.S. His resume boasts roles such as Loving, Law and Order, Roar, and Alias. He has also appeared in Beowulf with Anthony Hopkins and Robin Wright Penn and in the Oscar winning film The Last of the Mohicans with Daniel Day Lewis and Madeline Stowe.
---


TVSource Magazine wants to know what you fans think in both primetime and daytime. Like/dislike a storyline or pairing on your screen? Do you want a fan favorite to return? Do you love/hate a character and/or their actions? Have a campaign you want to highlight? Send us your thoughts, opinions and suggestions to be printed in the TVSource Mailbag to: mailbag@tvsourcemagazine.com
---
Discuss this news and more at the TVSource Magazine Message Board. Click HERE to visit

Contribute content to TVSource Magazine Content: Fans wishing to send-in news items, previews, show recaps, interview recaps, or anything else newsworthy can now do, with any desired credit, via e-mail by CLICKING HERE.