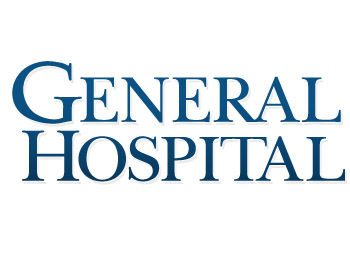 The General Hospital cast turns up the heat on The Food Network!
GH Cast Turns Up the Heat
BY: JENNIFER
SNYDER
NEWS EDITOR


Thursday, October
9, 2008, 8:29 AM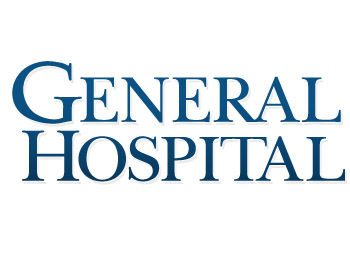 The most cooking soap fans ever see on General Hospital is perhaps food being
served at Kelly's Diner or a full course meal being served at Metro Court, but
on October 12th, the cast of GH will be making an appearance on the premiere
episode of The Chef Jeff Project, which is the newest reality show to debut on
The Food Network.
At the age of 24, Jeff Henderson was arrested and incarcerated for running a
$35,000 a week cocaine operation. During his incarceration, Jeff found his
love and passion for food. Upon his release 10 years later, Jeff became a
professional chef and was hired as an Executive Chef at Café Bellagio in Las
Vegas. He also put his talents to use by writing a book and now he is
giving back to society as he takes 6 at risk men and women by committing to
turning their lives around as they work at his catering company, Posh Urban
Cuisine. These 6 young adults are given the chance to make their lives
better by learning the skill of culinary arts.
The newest reality show consists of Maria, her mother abandoned her when she
was three years old, and her father is currently serving with the US Army in the
Middle East. She is a high school graduate who dreams of bigger things for
herself and hopes to one day own her own restaurant. Shante, a mother, who
has been working in cafeterias to support her family, has hopes her love of food
and cooking will one day provide better for her children. Adam, raised in
an abusive environment, he's been homeless and has zero experience with food,
but has the natural ability to improvise in the kitchen. Alonzo, is
setting a good example for his siblings by staying off the streets of LA and in
the kitchen at Los Angeles Trade-Tech as he has enrolled in their culinary
program. Katherine, has traded her drug addiction for her newest
addiction, cooking. She is one year clean and is on the road to a brighter
future. And last, Brett, he left home at a young age due to family
problems, and found himself a cook at the Los Angeles Dream Center, a life
rehabilitation center in LA. He found he had talents and a natural way
with cooking.
The premiere episode of The Chef Jeff Project will feature the cast and crew
of General Hospital as they celebrate their Daytime Emmy nominations. The
newest reality show will premiere on Sunday, October 12 at 10PM EST on The Food
Network.
---


TVSource Magazine wants to know what you fans think in both primetime and daytime. Like/dislike a storyline or pairing on your screen? Do you want a fan favorite to return? Do you love/hate a character and/or their actions? Have a campaign you want to highlight? Send us your throughts, opinions and suggestions to be printed in the TVSource Mailbag to: mailbag@tvsourcemagazine.com
---
Discuss this news and more at the TVSource Magazine Message Board. Click HERE to visit

Contribute content to TVSource Magazine Content: Fans wishing to send-in news items, previews, show recaps, interview recaps, or anything else newsworthy can now do, with any desired credit, via e-mail by CLICKING HERE.