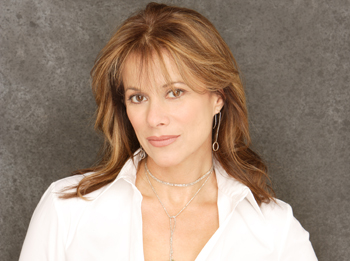 Alexis has some tough decisions to make regarding Sam.
GH Spoilers: Week of October 13
BY: Omar Nobles
EDITOR-IN-CHIEF
Friday, October 10, 2008, 8:40 PM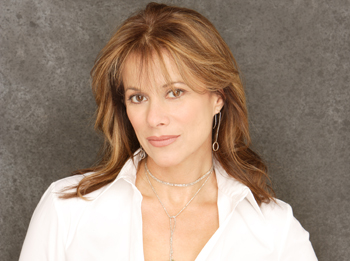 The Seeds Of Manipulation / A New Beginning?
Rather than killing Alexis, Jerry comes up with an alternative plan to bring her down. Jerry pays a visit to Alexis at her office when she gets incriminating photos of Sam meeting with Karpov. Jerry pretends to be reluctant to give any information, finally admitting he saw Sam on the docks and may have with Andre Karpov. Alexis is conflicted on what to do, and is urged by Diane to confront Sam before taking any action against her.
Meanwhile, Sam is summoned by Karpov and secretly witnesses him exchanging a PDA with Jerry. Alexis makes up her mind and decides to secure a search warrant for her daughter's apartment. Sam has a plan to get her hands on Jerry's PDA. Alexis arrives just as Sam executes her plans to get Jerry's PDA…..
Carly tries to convince Sonny not to seek revenge on Karpov at the behest of Kate, which of course, falls on deaf ears. Later in the week, Carly and Olivia bond over their history with Sonny. Olivia believes Carly's doing right by Morgan in keeping him away from Sonny, relating Carly's actions to her own. Carly begins to have second thoughts about selling her half of the Metro Court to Nikolas and later catches Nikolas & Nadine in an embarrassing situation. Carly implies to Jax that she and Nikolas are seeing each other, and decides to go through with her plan (selling the Metro Court) just to spite Jax. Carly and Nikolas are later spotted in a seemingly intimate moment by Nadine.
Port Charles Happenings….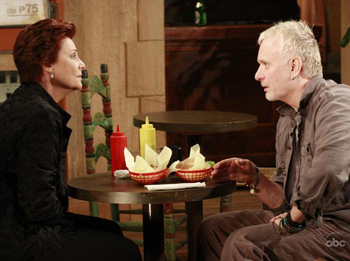 Olivia and Claudia instantly clash and end up fighting. Patrick and Coleman are forced to break them up. Sam and Lucky look forward to their future together. Olivia stands up to Anthony and later fights with Kate over Kate's involvement with Sonny and Olivia's secret. Max, Maximus and Milo prevent a deadly situation from happening between Sonny and Karpov. Claudia worries for Johnny's safety. Claudia plays along with Max's charade in front of Maximus much to Diane's chagrin. Maxie and Spinelli each visit Lulu separate and are shocked at her semi-catatonic state; they later plan to break Lulu out of Shadybrook.
Can't Miss…..
Maxie is thrilled with Robin asks her to be her maid of honor. Patrick stuns them both when he reveals he asked Coleman to be his best man on Monday, October 13.
Jason confronts Sonny on Tuesday, October 14.
Tracy tells Edward and Monica she has a lead on Luke on Wednesday, October 15.
Elizabeth convinces Jason to put his problems aside and spend some time with her; Also, Tracy finds a drunk Luke in the Mexican catina on Thursday, October 16!
Tracy gets more than she bargained for; Robin decides to deliver her baby via C-section on Friday, October 17.
Next week on General Hospital…
Tracy makes things worse for her and Luke. Sonny tells Kate something she doesn't really want to hear. Kate urges Olivia to reveal her secret. Jerry sets Sam up for a fall. Claudia tells Jason her outrageous plan. Jax sets out to beat Nikolas at his own game. Laura returns on October 23. Luke realizes Edward has no plans of helping him and Tracy. Laura will do anything to protect her daughter. Nikolas assures Nadine nothing is going on between him and Carly.
---


TVSource Magazine wants to know what you fans think in both primetime and daytime. Like/dislike a storyline or pairing on your screen? Do you want a fan favorite to return? Do you love/hate a character and/or their actions? Have a campaign you want to highlight? Send us your thoughts, opinions and suggestions to be printed in the TVSource Mailbag to: mailbag@tvsourcemagazine.com
---
Discuss this news and more at the TVSource Magazine Message Board. Click HERE to visit

Contribute content to TVSource Magazine Content: Fans wishing to send-in news items, previews, show recaps, interview recaps, or anything else newsworthy can now do, with any desired credit, via e-mail by CLICKING HERE.