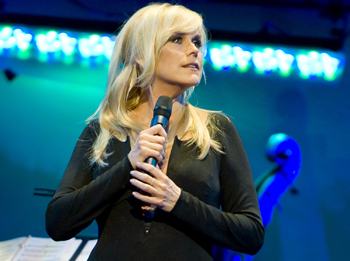 Catherine Hickland…Soap Star, Entrepreneur, Author Extraordinaire!
Cat Hickland Has The "Cure" for Heartbreak
BY: Trish Mahon
NEWS EDITOR

Saturday, November 1, 2008, 1:15 AM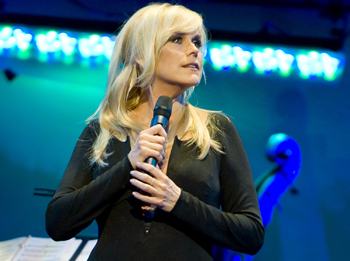 Catherine Hickland…Soap Star, Entrepreneur, Author Extraordinaire!
Catherine Hickland is adding author to her already impressive resume. She has starred in many shows including Texas, Loving and One Life to Life. She started her own cosmetics line, Cat Cosmetics five years ago and the line is thriving. Now she has a new book coming out called The 30 Day Heartbreak Cure: Getting Over Him and Back Out There One Month From Today. The book, which is really more of a guide, centers on relationships and empowerment. It will show you ways to get over your relationship in a healthy and positive way. If you want to get back into the dating pool or just go out with your friends Hickland shows you the way with her new book.
Unfortunately, Hickland is speaking from experience. She has been married three times, once to David Hasselhoff and to All My Children's Michael E Knight for 16 years. Hickland and Knight separated in 2005 but are not divorced. The two remain close friends. She speaks very fondly of Knight and has called their split very amicable. He has become Hickland's best friend. However, things with Hasselhoff did not end as well. Hickland calls their marriage a "a sick kind of love" and that she re created chaos and dysfunction in her marriage. She takes full responsibility for her actions regarding her marriage with the famous Baywatch star and does not blame him for the split.
So why did Hickland write this book now? Because she is in a place now where her heart has healed and she wants to share her knowledge with the world. This workbook has a calendar of activities and assignments that one would need to follow for a full month. If you follow the guide one should be able to get out in the world and really enjoy life. The emotional baggage that you would normally carry from a bad relationship will be gone.
Hickland's book promises to be a fun read. Check out her book when it stores on December 30rd.
---
Discuss this news and more at the TVSource Magazine Message Board. Click HERE to visit

Contribute content to TVSource Magazine Content: Fans wishing to send-in news items, previews, show recaps, interview recaps, or anything else newsworthy can now do, with any desired credit, via e-mail by CLICKING HERE.