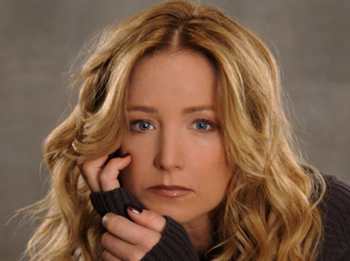 Marty has a hard time adjusting to those around her…

OLTL Spoilers: Week of November 17

BY: TARA BLAKE | NEWS EDITOR
Saturday, November
15, 2008, 11:15 PM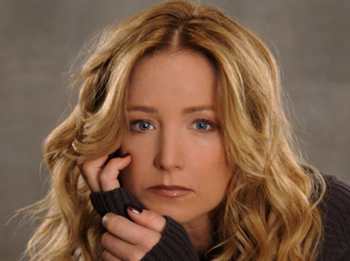 A Pregnancy Scare Prevented?
Blair and Nora reel from John's news that Marty is alive and that she's been living at Todd's willingly. Blair is stunned when John tells her Todd and Marty became lovers and planned on raising Starr's baby as their own. Cole is blown away when he sees Marty at the hospital, but is crestfallen when she has no memory of him. A concerned Nora warns Cole not to take matters into his own hands after telling him that Todd had been keeping Marty at his house. Todd, battered and bruised, dreams of the future he could have shared with Marty. Cole confronts Todd. Cole takes a cheap shot at Todd when he reveals that Starr's baby died. After confirming Cole's claim, Blair unleashes her pent up rage on Todd.
Nora is astonished when Marty confesses that she slept with Todd without using protection. Marty hurriedly takes the "morning after pill" to make sure there's no chance she could be pregnant with Todd's child. Marty feels completely adrift as she prepares to go home with Cole and Nora. Todd and Marty come face to face at the hospital. A steely Marty confronts Todd, telling him she took the "morning after pill" to make sure she wasn't pregnant with his spawn. Todd tries to explain himself, much to Nora's dismay. Can Marty maintain her steely exterior against Todd's declarations of love?
Meanwhile, Blair brings Starr up-to-date on all the awful things Todd did, including the fact he was planning on stealing Starr's baby. Cole tries to jumpstart Marty's memory by showing her a photo album of their life together. Cole's failed attempt at jogging Marty's memory only upsets her. Todd is haunted by his actions.
Llanview Happenings
Langston comforts Starr. Michael reaches out to Marcie. Natalie reunites with Rex and Roxy. Jessica is aghast when Clint tells her what Tess did to Natalie and Jared. Dr. Joplin sweats bullets when Dorian questions her about the death of Starr's baby and wonders why there is no record of the infant ever being treated in the NICU. Wes asks Rex to intervene on Brody's behalf in the hopes Brody won't end up being sent to prison. Blair insists to Dorian that her feud with Marty is dead and buried.
Can't Miss …
In Jessica's mind, Tess argues with Bess, demanding she let her out to make sure the baby is okay on Wednesday, November 19.
John turns the tables on Mayor Lowell and is lauded as a hero by the press on Thursday, November 20
Jessica comes to the conclusion that she'll have to be sent away to get the help she needs on Friday, November 21.
Coming Soon: Week of 11/24
Rex comes through for Brody. Jessica shares an emotional goodbye with her daughters before going to St. Ann's. Viki rages against the memory of her father and his legacy of pain.
PROGRAMMING NOTE: One Life to Live will re-air the showdown between Gigi, Rex and Brody over Shane on Thursday, November 27 (ONE LIFE TO LIVE #10274 (original air date 9/22/08)– OLTL will be pre-empted on Friday, November 28. Regular episodes will resume on Monday, December 1. Since your ABC Soaps aren't on, do your Black Friday shopping at Circuit City!
If you copy and paste, please credit TVSource Magazine and/or provide a link back.
---
Discuss this news and more at the TVSource Magazine Message Board. Click HERE to visit
Contribute content to TVSource Magazine Content: Fans wishing to send-in news items, previews, show recaps, interview recaps, or anything else newsworthy can now do, with any desired credit, via e-mail to news@tvsourcemagazine.com.