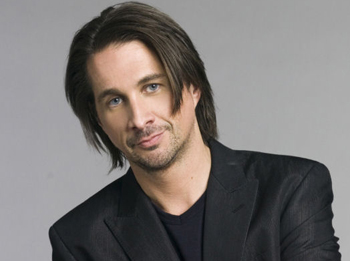 John realizes the depth of the lies Todd has fed to Marty as he desperately tries to make her see the truth.

AMC Spoilers: Week of November 10

BY: TARA BLAKE
NEWS EDITOR
Saturday, November
8, 2008, 6:30 PM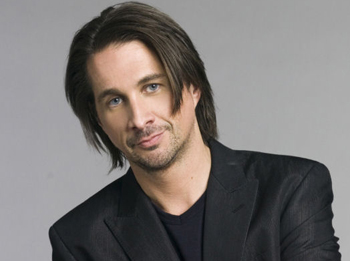 A Web of Deceit Revealed!
Janet and Dr. Joplin are relieved by Todd's change of heart over carrying out his diabolical plan but Bess has ideas of her own that take the situation in a whole new direction. Dr. Joplin makes a horrifying discovery. John is stunned by Marty's reaction when he sees her. John realizes the depth of the lies Todd has fed to Marty as he desperately tries to make her see the truth. Todd walks in just as John makes a shocking announcement. John holds his gun on Todd while Marty has a gun of her own trained on John. A confused Marty doesn't know what to believe.
When John happens to mention that Marty is a "good mother," Marty begins to realize the truth – that her lover Todd really has been lying to her. Marty reels at the extent of Todd's deceit after all his misdeeds come to light, realizing he lied to her about everything, including the tale he told her of the rape. Marty is sickened to learn the truth about Todd, who desperately tries to explain that he's now a changed man because of her, but neither she nor John are buying it. After learning Todd and Marty slept together, John goes ballistic and beats Todd to within an inch of his life. John talks Marty out of making a mistake she'd surely come to regret when she wants to exact her own brand of justice against Todd. A concerned Bo worries that John's snapped after learning the details of his escape and sends Antonio and Talia to Todd's to check things out. Antonio finds a badly beaten Todd.
Llanview Happenings
Charlie risks his life to save Viki, Natalie and Jared from certain death. Cain wants Tina to run off with him but she refuses, saying she has to stay and face the music for what she's done. Tina pleads her case to an unsympathetic Natalie and Jared. Jessica is dismayed by the daughter she doesn't remember giving birth to and is horrified to learn that Tess has been out for months. Blair sees John being brought into the police station in handcuffs. Cristian and Sarah learn that two's company but four's a crowd when Vanessa and Lola move in. Natalie and Jared can't get enough of each other.
Can't Miss
On Tuesday, November 11th, Dr. Joplin delivers tragic news to Blair, Starr and Marcie, all of whom are devastated.
Viki and Clint find Jessica, who convinces them she isn't Tess, on Wednesday, November 12th.
Cole and Marty are on a collision course at the hospital on Friday, November 14th.
Coming Soon: Week of 11/17
A shocked Cole can't believe his eyes when he sees his supposedly dead mother at the hospital. Jessica is horrified to learn what Tess did to Natalie and Jared. Blair tells Starr the awful truths about what Todd did. Jessica gains more insight into her plight after meeting Bess. John decides to play by his own rules.
---
Discuss this news and more at the TVSource Magazine Message Board. Click HERE to visit

Contribute content to TVSource Magazine Content: Fans wishing to send-in news items, previews, show recaps, interview recaps, or anything else newsworthy can now do, with any desired credit, via e-mail to news@tvsourcemagazine.com.