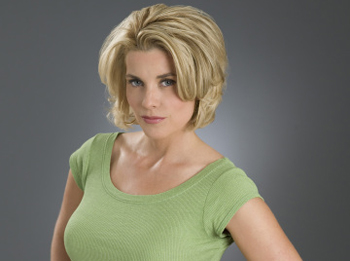 McKenzie Westmore heads to AMC; GH casts SNL alum; DAYS brings two familiar faces from other soaps.
Westmore Joins AMC + GH, DAYS Casting News
BY: JENNIFER SNYDER
NEWS EDITOR
Thursday, November 13, 7:33 PM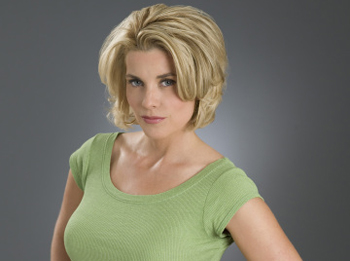 According to reports from Soap Opera Digest, McKenzie Westmore, formerly from Passions, has landed a role on ABC's All My Children. Westmore will be portraying psychiatrist, Dr. Sinclair, who will become Annie's (Melissa Clair Egan) therapist. She is also being reported as to having interaction with Ryan (Cameron Mathison) and Aidan (Aiden Turner).
Westmore's daytime career began in 1999 when she debuted on NBC's Passions as socialite Sheridan Crane. Sheridan was the daughter of eccentric business man Alistair Crane and was the sister of Julian Crane (Ben Masters). When Passions debuted, Sheridan was paired with Luis Lopez-Fitzgerald (Galen Gering), who was a cop with the Harmony PD. Luis' mother, Pilar, had been an employee of the Cranes for many years and raised the Crane children until they were grown.
Before her role on Passions, McKenzie appeared on a few primetime shows including Star Trek: Voyager (1999) and Star Trek: Next Generation (1988), and an episode of Weird Science (1999) and Miss Match (2004). Westmore debuts on December 12th.
GH Casts Aunt Raylene
A new member of Nadine Crowell's family is coming to Port Charles. According to the recent issue of Soaps In Depth, Mary Gross has been cast as Nadine's Aunt Raylene. Best known for her comedic skits on Saturday Night Live from 1981 to 1985, Mary Gross has entertained the world with her sense of humor and her ability to perform. Some of her other credits include Mrs. Quick on Sabrina the Teenage Witch (1997-2000), Nurse Shelley on Hey Arnold (1997-2002), and Leigh Swift on Boston Legal (2007-08). She also appeared a variety of films including Feds (1988), Troop Beverly Hills (1989), There Goes the Neighborhood (1992), The Santa Clause (1994), Practical Magic (1998), Tremors 3 (2001), and 40 Days and 40 Nights (2002). She has also written numerous episodes of Saturday Night Live and is accredited for five episodes in 1984.
Information regarding her new role on General Hospital is not known at this time.
Salem's Populations Grows
Sandra Robinson, formerly Ferguson, has landed a role on NBC's Days of Our Lives. Ferguson, probably best known as Amanda Fowler on Another World and most recently as a recast of Felicia Jones on General Hospital from 2005-2007. She comes to Salem as Dr. Charlotte Taylor and will debut on December 1st. Also joining DAYS, former resident of Pine Valley, John Callahan who portrayed fan favorite Edmund Grey on ABC's All My Children, will be taking another role in Salem. His previous visit to Salem in 1989, he portrayed Artie, this time around, John will portray Dr. Baker who crosses paths with Nicole Walker (Arianne Zucker). He debuts on November 24th.
---
Discuss this news and more at the TVSource Magazine Message Board. Click HERE to visit
Contribute content to TVSource Magazine Content: Fans wishing to send-in news items, previews, show recaps, interview recaps, or anything else newsworthy can now do, with any desired credit, via e-mail by CLICKING HERE.