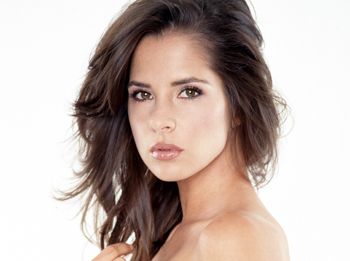 Jason and Sam take on the Russian mafia.

GH Spoilers: Week of November 17

BY: JENNIFER
SNYDER
SENIOR NEWS EDITOR
Friday, November
14, 2008,
4:05 PM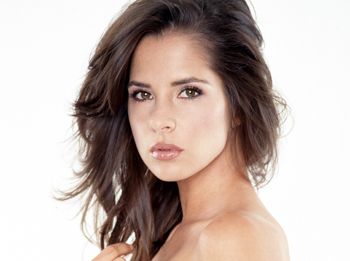 Taking on the Russian Syndicate
The coffee house fire is just another attack against Jason and his
organization and he blames Sonny for the latest attack. Elizabeth rushes
to the coffee house to make sure Jason is okay. He realizes it is time for
Elizabeth and the boys to leave town and away from danger as he prepares to send
a vital message to his enemies. Jason implores Elizabeth to stay out of it
and leave him as Sam is there trying to convince Jason she can be of help to
him. Later, Sam informs Lucky is going to do all she can to help Jason and
has plans to infiltrate the syndicate. She later goes to Sasha and offers
her services to the Russian mob. Sam finds herself in danger when she is
in the warehouse as Jason makes his move against the Russians by storming the
warehouse. Jason is surprised to see Sam at the warehouse and the two
barely escape with their lives under a hail of bullets. Lucky and Jason
decide it's best if Elizabeth, the boys and Sam be taken to the cabin for their
own safety, but they cannot hide from the danger as it follows them to the
hideout in the woods. Will Elizabeth and Sam be able to put their
differences aside to save their own lives when the danger threatens to take it?
Meanwhile, Olivia and Sonny are seemingly rekindling what they once had, as
Kate walks in on the two flirting with each other. An angry Kate accuses
Olivia of still having feelings for Sonny and threatens to expose her secret
child to Sonny. Claudia tells Sonny they have no choice but to go through
with getting married so they may gain more power over the enemy organizations.
They seal the deal with a kiss just as Kate walks in. Olivia and Sonny
have a heart to heart and both remember the long road it took to get where they
are today. Sonny makes his decision about Anthony's deal to marry Claudia
and pays him a visit. During their visit, both men think they have the
other over a barrel and have the upper hand. Olivia makes one last plea to
Jason to stop Sonny from making a huge mistake.
Spinelli … My Hero!
Spinelli finds Maxie unconscious and rushes her to the hospital.
Spinelli is relieved to find out she is not badly injured but he has to deal
with an angry Uncle Mac, who lashes out at Spinelli and blames him for putting
Maxie in danger. Spinelli vows to take down those who attacked Maxie and
takes action but soon finds himself in over his head. Luckily for Spinelli,
Johnny is in the right place, at the right time, and saves him.
Port Charles Happenings….
Carly informs Jax, she is contesting the divorce and in turn tells her, he
may just start something up with Kate. Robin and Patrick get their first
taste of parenthood when they bring Emma home from the hospital. Nikolas
is surprised to find out that Jax owns Spoon Island. Kate threatens to
expose Olivia's secret to Sonny, after she is witness to how close the two are
with each other. Johnny agrees to help Luke re-open the Haunted Star.
Sonny makes his decision and pays a visit to Anthony. Johnny is not
pleased when he hears about the deal Anthony has offered to Sonny. Luke
makes it clear, he has no intention of leaving Tracy.
Can't Miss …
Nadine tells Nikolas she will marry him if it keeps him from being deported on Monday, November 17.
Johnny and Lulu make love on Tuesday, November 18.
Robin finds motherhood difficult to manage on Wednesday, November 19.
Tracy makes it clear to Luke, she is tired of playing second fiddle to
Laura on Thursday, November 20!
Carly tries to play peacemaker between Jax and Nikolas on Friday, November 21.
Coming Soon: Week of 11/24…
The battle over Spoon Island is on when Jax and Nikolas play hardball.
Olivia discovers she and Carly have more in common than they originally thought.
Sam and Elizabeth find themselves depending on each other when the chips are
down. Elizabeth's worst fear comes true. Carly pays a visit to Kate
and doesn't like what she walks in on. Johnny makes a life changing
decision and turns his back on his family. Robin and Patrick realize they
were meant to be together.
PROGRAMMING NOTE: General Hospital will re-air Sonny and Kate's on Thursday, November 27 (GENERAL HOSPITAL #11651 (original air date 9/29/08)). GH will be pre-empted on Friday, November 28. Regular episodes will resume on Monday, December 1.
If you copy and paste, please credit TVSource Magazine and/or provide a link back.
---
Discuss this news and more at the TVSource Magazine Message Board. Click HERE to visit
Contribute content to TVSource Magazine Content: Fans wishing to send-in news items, previews, show recaps, interview recaps, or anything else newsworthy can now do, with any desired credit, via e-mail to news@tvsourcemagazine.com.