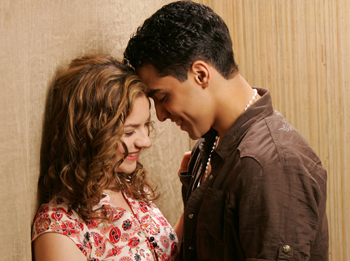 Is Guiding Light's younger set on the way out?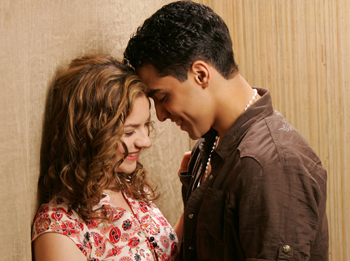 With news of Grant Aleksander (Phillip Spaulding) and David Andrew McDonald (Edmund Winslow) returns to Guiding Light in 2009 come rumors of the struggling soap cutting five of its younger cast to make room for the fan favorites.  Rumors are swirling that John Driscoll (Henry "Coop" Cooper) has already been let go. Next on the chopping block is EJ Bonilla (Rafe Rivera), Bonnie Dennison (Susan "Daisy" Lemay), Kane Manera (Grady Foley), and Caitlin Van Zandt (Ashlee Wolfe).  Rumor has it the exits will occur in early 2009.
With the departure of these actors, the younger set in Springfield would be almost non-existent. Bonilla joined the cast in May 2007 as Rafe, the son of newly discovered Spaulding heir Gus Aitoro (Rickey Paull Goldin). Rafe was once involved with Dennison's Daisy. Dennison joined the cast as Daisy, the daughter Harley Cooper (ex-Beth Ehlers) had given up for adoption in January 2007. Since returning to Springfield, Daisy has been in and out of trouble with the law.
Kane Manera portrays Grady Foley. The actor character made recurring, sporadic appearances since 2006, but was upgraded to contract in June of 2008. The former hit man Grady is back to his old tricks. It was revealed he kidnapped Lizzie Spaulding (Marcy Rylan) and is conspiring with Alan Spaulding (Ron Raines) to fame Bill Lewis (Daniel Cosgrove) for the deed.
Caitlin Van Zandt (Ashlee Wolfe) first came to Springfield in March 2006. She befriended Lizzie and fell for Jonathan (Tom Pelphrey), but he only had eyes for Tammy. Ashlee eventually fell in love with Coop, played by John Driscoll. John Driscoll has portrayed Coop since September 2004. He is the son of Buzz Cooper (Justin Deas) and jewel thief Jenna Bradshaw (Fiona Hutchinson. He has been in many storylines with Lizzie, Ashlee and almost all of the Spauldings. He is currently having an affair with Lizzie's mother, Beth Spaulding (Beth Chamberlain).
Daytime Confidential is reporting Driscoll may be heading to All My Children as a Sean Montgomery recast (last played by Brent Webber).
---