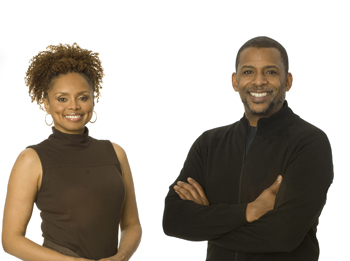 Nominees for the 40th Image Awards have been announced.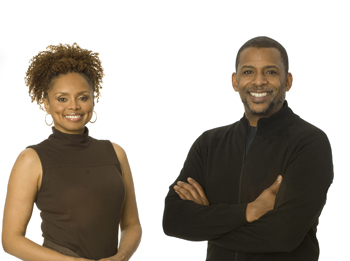 NAACP Executives released the names of the nominees for the 40th Image Awards at a press conference held today at the Beverly Hilton Hotel in Los Angeles, CA. Corbin Bleu, Audra McDonald, Keke Palmer, Nate Parker and Regina Taylor joined NAACP Image Awards Committee Chair, Clayola Brown, and Vicangelo Bulluck, Executive Producer of the telecast, to announce the categories and nominees.
Academy Award winning Halle Berry and screenwriter/actor, Tyler Perry will host this year's ceremony on Thursday, February 12, broadcast live from the Shrine Auditorium, located in Los Angeles, CA. The festivities will coincide with the NAACP's 100th Anniversary and kicks off a year long celebrations by the organization. Previous hosts include Former Vice President Al Gore and Dr. Wangari Maathai, who will both receive the Chairman's Award
According to the press release, "This year, over 1,200 entries were received. From those entries, a special committee of 300 industry professionals and NAACP leaders as well as a few specialized subcommittees from across the country selected five nominees in each of 53 categories. Any artist, manager, publicist, production company, record label, studio, network or publishing house could submit an entry to the NAACP Image Awards. The final selections are voted on by NAACP members, and winners will be announced during the live airing of the 40th NAACP Image Awards."
This year's nominees for the Daytime categories include:
Oustanding Actor in a Daytime Series

Bryton McClure – "The Young And The Restless" (CBS)

Cornelius Smith, Jr. – "All My Children" (ABC)

Dan Martin – "The Bold and the Beautiful" (CBS)

Montell Williams – "The Guiding Light" (CBS)

Texas Battle – "The Bold and the Beautiful" (CBS)
Outstanding Actress in a Daytime Series

Christel Khalil – "The Young And The Restless" (CBS)

Debbi Morgan – "All My Children" (ABC)

Eva Marcille – "The Young and the Restless" (CBS)

Nia Peeples – "The Young and the Restless" (CBS)

Tonya Lee Williams – "The Young and the Restless" (CBS)
Founded on February 12, 1909, the National Association for the Advancement of Colored People (NAACP) is the nation's oldest and largest civil rights organization. Its half-million adult and youth members throughout the United States and the world are the premier advocates for civil rights in their communities, and monitor equal opportunity in the public and private sectors. For more information on the NAACP IMAGE AWARDS, please visit naacpimageawards.net.
---
Discuss this news and more at the TVSource Magazine Message Board. Click HERE to visit.
Contribute content to TVSource Magazine Content: Fans wishing to send-in news items, previews, show recaps, interview recaps, or anything else newsworthy can now do, with any desired credit, via e-mail by CLICKING HERE.