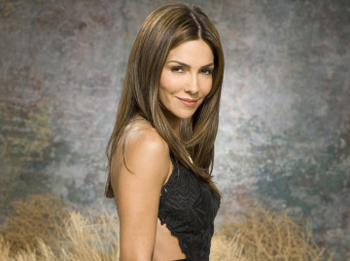 Will Vanessa Marcil return to General Hospital? It could happen in 2009!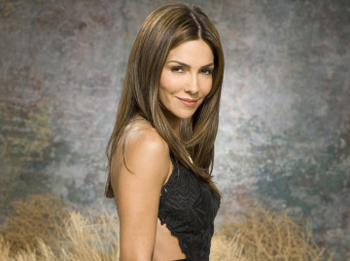 It is a standing rumor that Vanessa Marcil will be reprise her role of Brenda Barrett on ABC's General Hospital, but this time it may actually come true. According to an interview with Vanessa in the recent issue of Soap Opera Weekly, she tells the magazine, "We're trying to make it work again," confirms VM. "We were actually, finally, truly in talks with Bob Guza, who I love, and we were trying to fit it in this past year, but it didn't work out, so maybe in '09 we'll find a way. It's definitely in the cards at some point." Within the interview Vanessa expresses her love for the show and the people who work there. She also reveals she has always been open to return to General Hospital, but up until now, there had been no plans for her to reprise her role as Brenda. "I feel so lucky and humbled and grateful that they haven't recast her. I will always come back and play her, as long as she's never recast."
Vanessa played the fan favorite Brenda Barrett on GH from 1992-1998, and returning to the soap on a few occasions since then. During her time on the show, Vanessa was paired with leading men, Maurice Benard (Sonny Corinthos), and Ingo Rademacher (Jasper Jax). Both pairings garnered a positive response from GH viewers and each pairing sky rocketed to super couple status and were proven successfully pairings for GH.
Marcil has had much success since leaving Daytime's Emmy winning drama, General Hospital, she went on to portray Gina Kincaid on Aaron Spelling's hit series Beverly Hills 90210 from 1998-2000, and landed the primetime role of Sam Marquez on NBC's series Las Vegas in 2003. Marcil called Las Vegas her home for 5 more years until the series finale in 2008. Shortly after Las Vegas aired their final episode, Vanessa took the role of Josie Scotto on the primetime series Lipstick Jungle.
TVSource Magazine
recently reported Vanessa will be appearing in a made for Television movie called The Nanny Express, which will air on January 3 on the Hallmark Channel. If the stars are aligned correctly and an agreement can be reached, GH fans may get their wish and see Brenda Barrett make a return to Port Charles.