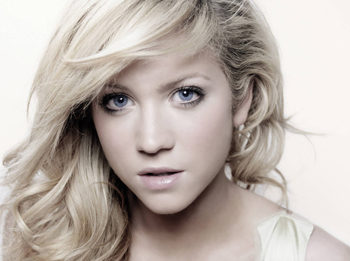 "American Dreams'" Brittany Snow headlines "Gossip Girl" spinoff.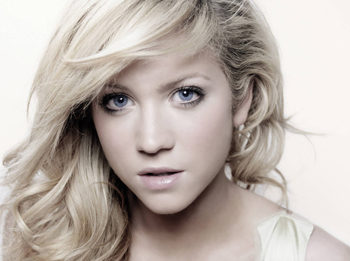 After months of rumors, Gossip Girl creators/exec producers Josh Schwartz and Stephanie Savage are moving forward with a spinoff of the popular teen drama.
Gossip Girl's yet-to-be-titled prequel will chronicle the wild teen years of Lily van der Woodsen (Kelly Rutherford) in Los Angeles in the 1980s. The CW has ordered a backdoor pilot for the project, which will air as a regular episode of the flagship drama on May 11th. According to wunderkind Schwartz, the 1980s world will be introduced in flashbacks tied to the episode's storyline of Lily and her daughter, it girl Serena (Blake Lively), wrestling with a problem. Schwartz kept tight lipped about any other details, but it leaves TVSource Magazine wondering if this "problem" has something to do with Lily & rocker Rufus' (Matthew Settle) long-lost not so dead son.
The new series will be penned by Schwartz and Savage, without literature to guide them. Fans of the original series know that Gossip Girl is based on a series of books of the same name by Cecily von Ziegesar, but this new series is based on an original idea of Schwartz & Savage. The spinoff will center on young Lily Rhodes (Brittany Snow, American Dreams) who, after a falling out with her parents, is forced to move in with her sister, Carol (Krysten Ritter, Gilmore Girls), the black sheep of the well-to-do family. Beautiful disaster Carol is an actress who's constantly making the wrong decisions professionally and in her personal life. Lily is forced to transition from a life of luxury and an education at a wealthy Montecito boarding school to living deep in the very San Fernando Valley she once made fun of and that means…going to public school! Caught between two worlds, Lily dives into the fast-paced Sunset Strip and the Hollywood lifestyle of the '80s, journeying over the hill to a world of wealth and excess that used to be her own. Fans of American Dreams will recall that Snow has no problem traveling to another time. If she could do the '60s, the '80s will be a breeze! Bring on the Debbie Harry hair and the jean jackets!
Eventually, Lily meets Lincoln Hawk front man Rufus Humphrey for a fling that will result in Lily's secret pregnancy, but according to series creator Schwartz, "that wouldn't be for quite a while in the run of the show." Also confirmed is Jericho's Shilo Fernandez, who will play a hot San Fernando Valley punk. The show is considered a lock to wind up on the CW's fall schedule, which we know will already include the third season of the mothership, Gossip Girl.
Snow's first big break came when she joined the cast of CBS' Guiding Light as Susan "Daisy" Lemay, a role she played from 1998-2001. She then moved onto the cult favorite American Dreams on NBC playing Meg Pyror. In '05, Brittany shocked her fans when she appeared on the controversial FX series Nip/Tuck as Neo-Nazi Ariel Alderman, a role that was the complete opposite of the wholesome Meg on Dreams. Since then, Snow has starred in movies The Pacifier, John Tucker Must Die, Hairspray, Prom Night and Finding Amanda.
Mark Piznarski, the man who helmed the Gossip Girl pilot, will direct the spinoff. Bob Levy and Leslie Morgenstein will executive produce the new series that will film on location in Los Angeles.