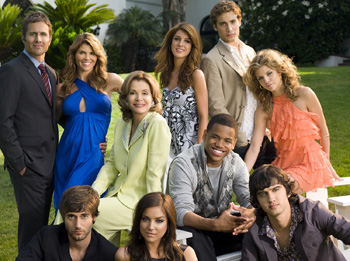 The CW Television Network announces the early renewal of six of its highest rated series.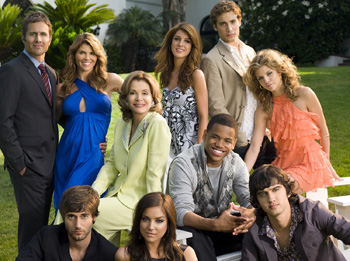 Earlier today, The CW Television Network announced the early renewal of six of its highest rates series on the network.
In a press release issued today by the network, it was revealed that dramas "Gossip Girl," "One Tree Hill," "Smallville," "Supernatural," and the new hit series "90210" would be renewed for another season. Additionally, "America's Next Top Model" was renewed for two more cycles and will return in fall 2009.
"As we continue to build The CW Network as a destination for young women, these six shows have clearly contributed to strengthening our schedule and our brand identity," said Dawn Ostroff, President, Entertainment, The CW.  "By securing these signature hits for next season, we're furthering our commitment to deliver high-quality, original programming to our viewers, advertisers and affiliates."
The combination of "Gossip Girl" and "One Tree Hill" on Monday nights helped The CW secure the #1 spot in women 18-34 during the fall. The series' scored double-digit gains compared to last year. "Smallville," which will enter its 9th season this fall, hit a season high in adults 18-49 scoring a 1.9 and 4.5 million total viewers for its November 6, 2008 episode.
"Supernatural," who also saw ratings growth this season, will enter its fifth season next year.