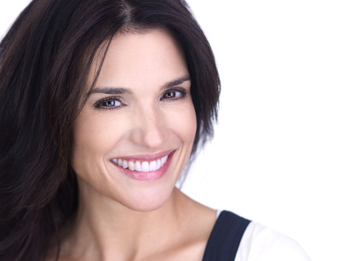 An exclusive interview with Laura Bonarrigo Koffman about her exiting All My Children.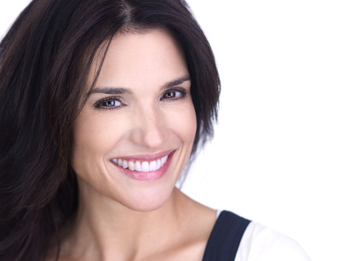 Returning to Daytime as Rebecca Fowler on ABC's All My Children, Laura Bonarrigo Koffman's visit to Pine Valley will be a short one. As reported last week by TV Guide Canada's Nelson Branco, Laura has confirmed with TVSource Magazine, she is leaving her role on All My Children.
In her short time in Pine Valley, Rebecca was re-introduced into her ex-husband's (Jesse Hubbard portrayed by Darnell Williams) life and tried to make a bad situation with his current wife, Angie (Debbie Morgan), a little better. Her presence in town certainly turned the Hubbard family upside down, just when the family was getting comfortable with having Jesse back in their lives, after 20 years. Laura's short term role of Rebecca has surely made an impact on the canvas and with fans of All My Children.
TVSource Magazine was granted an exclusive interview with Laura Bonarrigo Koffman and I spoke briefly with her regarding her exit and what may come next for her.
The majority of her time spent on All My Children, she shared the screen with Darnell Williams and Debbie Morgan (Jesse and Angie Hubbard). I asked Laura what it was like to work with these two amazingly talented actors. "They were terrific and a lot of fun to work with. They couldn't have been more supportive and professional. It was really great."
The role of Rebecca had so much potential as a long term character, and I asked her if it was always intended for it to be a short term role, or if due to storyline direction it was cut short. "This is the story. It's the one I was told from the very beginning. I think they did exactly what they had intended on doing. It would have been a surprise to everyone had Rebecca stayed longer in Pine Valley."
Since the storyline was set from the beginning and it was to be written as a short term role for Laura, I asked her if there was any disappointment in leaving the role and the show? "Everyone was so friendly! That's the disappointment: I won't be going back to play with the cast and crew anymore. They were great to work with. That's the part about leaving that is bittersweet."
We know many times exit stories are rushed and not done properly on soaps. I asked her if Rebecca's exit was the proper ending for this character or perhaps there was another story that would of worked better. "It's a perfect exit for a soap opera," she laughed.
It is the raw emotion that shows through during final scenes and I asked Laura how she felt leaving the role of Rebecca. "It's not easy saying goodbye to any role so what you'll see coming from Rebecca, was how I was feeling. I think the scenes are lovely, really lovely. One thing about being an actor is one has to say goodbye to a role and a company over and over again and it is never easy to do."
When an actor has been with a show for any length of time, they tend to get to know the cast and crew very well and become a close knit family, of sorts. It can also become a learning experience, even for an experienced actress such as Laura. "I loved working with Shannon Kane. She plays Natalia. She's a real sweetheart," she told us. "It was nice to come back to daytime as a different character. I have changed and grown so much personally so it was interesting to see a real difference in my work on daytime. You'll see lots and lots of clips from One Life to Live and there's a big difference from the work I did then to the work I did as Rebecca."
With her final scenes set to air this week, her stint on AMC ended with a perfect soapy exit, what is next for this amazingly talented actress? "I'm open. Modeling again, auditioning. LA is there and I have representation and friends in LA. so … we'll see."
In closing of our interview with Laura, my last question to her was regarding opportunities and if a West Coast acting job became available for her, would she consider moving from the big city of New York to an even bigger city of Los Angeles. "I'm pretty certain I would do that. I have 2 small children, but I think it could work out. We'll go where life take us."
We will sorely miss Laura and her character of Rebecca on AMC, and we wish her all the best in her future endeavors.
Laura will be chatting with fans and answering questions on Brandon's Buzz radio show on Wednesday, February 4th at 11PM EST on the Blog Talk Radio Network.
Laura's final scenes on All My Children will air on Thursday, February 5th at 1PM EST on ABC.
To keep up to date on Laura and her career, please check out her beautiful
Official Website
, created by Michael Joseph Ormond. You can also find Laura on
MySpace
or on
Facebook
.
---
This interview is not to be reproduced without written consent from the author and TVSourceMagazine.com © 2009 TVSource Magazine. All rights reserved