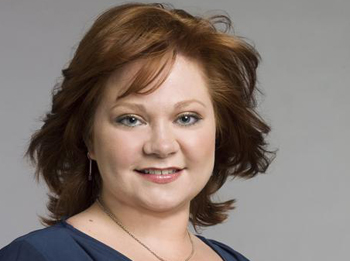 Kathy Brier and Chris Stack have been let go from OLTL.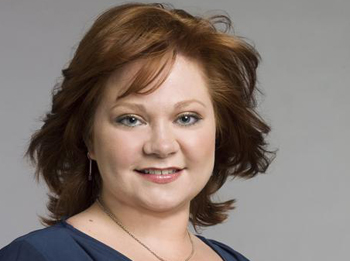 Rumors have been circulating for weeks regarding One Life to Live's Kathy Brier's contract status. Her contract expiring in March fueled all sorts of rumors of her leaving the show and not re-signing a new deal. Soap Opera Digest is now reporting that both Kathy Brier and her on screen husband Chris Stack have both been let go from the show.
Kathy Brier made her daytime acting debut in 2002 when she joined the cast of One Life to Live as Marcie Walsh. She was put on contract with the show in December of 2002. During her 5 years on the show as Marcie, she's had numerous storylines that garnered her popularity as the sometimes busybody and established her as a daytime actress. Her time on the show also gained her a Daytime Emmy nomination in 2004. Kathy's character also authored a novel called The Killing Club, which ultimately became a front burner storyline for Marcie Walsh, The Killing Club Killer. The storyline involved the killer mimicking the behavior and murder within the pages of Marcie's novel.
Along with her talent as an actress, Kathy Brier is also an accomplished singer and performer. In 2003, she took on double duty when she joined the cast of Hairspray as Tracy Turnblad while she continued to work on OLTL. After her year on Broadway, Kathy added her voice to Babalulu the clown on Jo Jo's Circus, which aired on the Disney Playhouse Channel. Her acting career didn't stop her from realizing her musical ambitions and she released her own CD called Heartbreaker. Her CD can be purchased on her official website.
In 2003, Chris Stack made his Daytime debut on One Life to Live as the recast Michael McBain, brother to police detective John McBain. Michael was an intern doctor at the Llanview Hospital and was romantically paired with Kathy Brier's character Marcie Walsh. Marcie and Michael were married on May of 2006.
We at TVSource Magazine wish both Kathy and Chris all the best in their future endeavors.