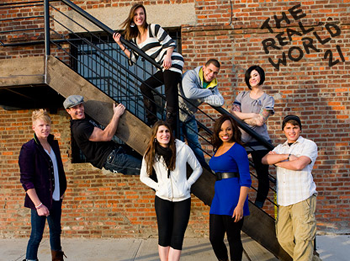 MTV renews 'The Real World' for an additional four seasons.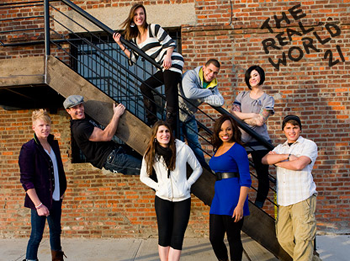 MTV has picked up its flagship reality series, The Real World for an additional four seasons. The show is currently airing its latest cycle, set in Brooklyn, and is filming the next set in Cancun. The new order will bring the total to 26 seasons.
The Real World began in 1992 as one of the first reality based programs. Over the next decade it would go on to break ground covering topics such as mental health issues, racism, sexism, homophobia, HIV & AIDS, various forms of abuse and of course romantic issues and family drama. The series took a major turn around 2000 — venturing into more over the top soap related drama with hot bodies and sex rather than the groundbreaking hard-hitting issues the series was known for. This season provided a return to its roots, featuring a diverse cast with different backgrounds, including an Iraqi War veteran and a transgender.
In 2008, MTV broke from tradition and began airing one hour episodes as opposed to the half hour episodes done in the past. The move proved successful for MTV, as they received a major increase in ratings and demos. That trend continued into this season as well. Brooklyn will air its finale on Wednesday, April 1. The Real World: Cancun will air in late 2009.
The deal also included additional seasons of The Real World/Road Rules challenge. The next challenge starts April 8th.