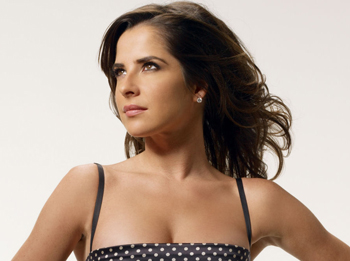 Kelly Monaco avoids run-in with burglars at her Vegas penthouse on Thursday morning.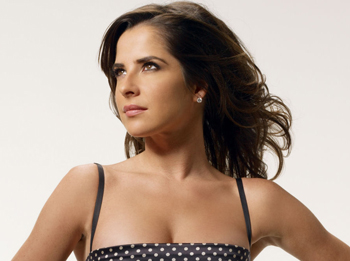 General Hospital star Kelly Monaco (Sam) narrowly escaped harm Thursday morning when her penthouse at the Planet Hollywood Resort and Casino was burglarized.
TMZ.com reports Kelly was asleep when she heard someone in the living room area in the early hours of morning on Thursday. She hid behind the bed and waited for the intruder to leave the penthouse before emerging and calling the police. According to the Las Vegas Police Department, a burglary report had been filed, but did not confirm if anything was stolen. Due to the incident, Monaco will be using a personal security team for the duration she is in Las Vegas. Planet Hollywood gave no comment on the incident.
The Emmy nominated actress has been splitting her time between Los Angeles and Las Vegas due to her starring in a burlesque show called Peepshow, directed by Tony Award winner Jerry Mitchell. Monaco plays Bo Beep, a character who discovers her sexuality during the show. Former Dancing With the Stars contestant and pop star Mel B (aka Scary Spice) also stars in the Vegas show.
We certainly hope Monaco doesn't have any other incidents during her stay in Vegas.