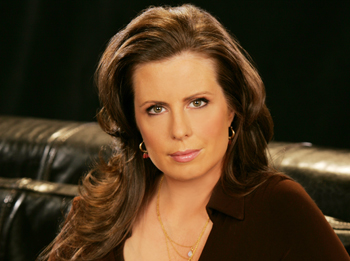 Former 'ATWT' star and current 'B&B' script writer, Martha Byrne joins the cast of 'GH'.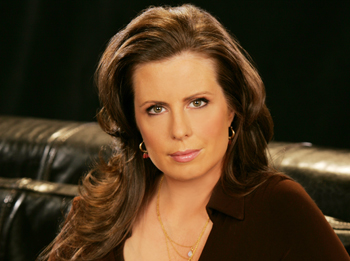 The buzz this past weekend at the Stagecoach Music Festival was that General Hospital added a new member to their cast. According to reports from SOAPnet, Martha Byrne will be joining the cast of General Hospital.
According to SOAPnet's findings, Jason Thompson (Patrick, GH) confirmed Martha's joining the cast and he expressed his feelings on she coming to GH. "I'm really excited, there's a lot of good stuff coming. I just heard that Martha Byrne is going to be joining the show, which is great. It's always good to have someone shake things up and especially when it's someone who's had such a distinguished career in daytime." Byrne will portray the role of Andrea Floyd, the wife of Port Charles mayor Garrett Floyd, played by Another World alum John Bolger.
The actress also posted on her Facebook, So…I am joining the cast of General Hospital!!! Details to follow!!!
No further details about her character or storyline were readily available, but TVSource Magazine will keep you up to date on any furthering developments.
Martha Byrne most recently joined the writing team of CBS' The Bold and the Beautiful, soon after her controversial exit from As The World Turns, where she played Lily Snyder.