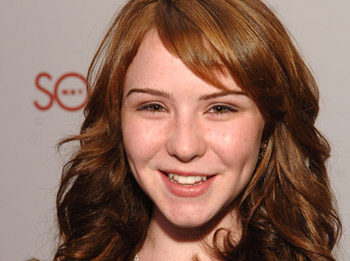 'Y&R's' Sharon and Nick's deceased daughter, Cassie (Camryn Grimes) makes a brief appearance.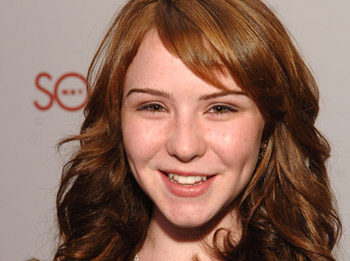 Camryn Grimes returns to Genoa City when her alter ego, Cassie, pays her mom a visit this week on CBS' The Young and the Restless. Cassie, the daughter of Sharon (Sharon Case) and Nick (Josh Morrow) died in 2005 after being involved in an automobile accident. This week, the anniversary of her death, is really taking it's toll on Sharon.
"That's really weighing heavy on her mind," says Sharon Case regarding the anniversary of Cassie's death. "So Sharon falls asleep and has a dream about Cassie. They have a conversation with each other and Cassie talks about a prophesy she made before she died that there would be another girl. That's really exciting to Sharon because she always thought that she and Nick would have another baby, so maybe this pregnancy means the baby is his. However, Cassie tells Sharon something else that changes all of that, and it's very, very, upsetting to her. This dream then becomes a nightmare," she reveals to Soap Opera Digest.
On the May 1, 2009 episode of The Young and the Restless, Sharon discovered she was pregnant. Ordinarily that would be a happy occasion right? Well for Sharon, this could mean a load of trouble. Over the past couple of months, Sharon's life has begun to spiral out control. The million dollar question is who is the father? Though she recently slept with Nick, she also slept with Jack and Billy Abbott around the same time period. No matter who it is, it's surely to create lots of drama in the town of Genoa City.
Grimes returns on May 6th.