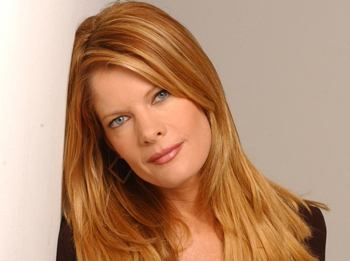 Y&R star Michelle Stafford is preparing for a new baby in December!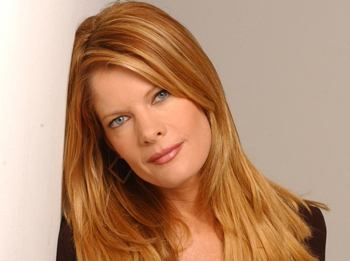 Two-time Emmy winner Michelle Stafford is expecting her first child this December. The forty-three year old is using a surrogate after multiple failed attempts at fertility treatments and surgeries. The actress told People magazine, "After a three-year journey through hell, I'm elated, ecstatic and feel ultimately lucky to be able to announce I'm expecting my own child via surrogate in December." The single star of The Young and the Restless has explored all of her options, including adoption, in vitro fertilization and artificial insemination, but ultimately decided upon surrogacy. Stafford told People, "I never wavered in my desire to be a mother, but I did waiver on aspects of the process. It was the hardest thing I've ever done in my life."
Stafford went through surrogate agency Fertility Miracles and IVF specialist Dr. Buylos. She plans to be right in the delivery room when her daughter is born. In preparation for the baby's arrival, galpal Kirstie Alley will be helping out by throwing Stafford a baby shower. Still, Stafford laments the difficulties of having a child without a partner. "This entire process has been very, very difficult to do on my own," Stafford told People, "and has made me realize the importance and reason for a partner. Dating men and telling them I'm expecting in December is a little different. I know I just need to find someone who wants the same things as I do."
TVSource Magazine wishes Ms. Stafford all the best in her new journey. If you would like to share your congratulations and best wishes with the new mommy-to-be, please visit the actresses' self-run Twitter page. Stafford has already issued a thankful message to her fans for all of their support. She Tweeted at 11 am this morning after the People article ran, "Tweeps!!!! Your sweet lovely congrats are pouring in!!! I love you guys!!! You make me cry!!:)"
Stafford can be seen on The Young and the Restless as Phyllis Newman weekdays on CBS at 12:30pm EST.