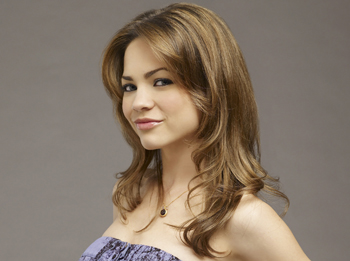 Will Elizabeth confess her affair to Lucky?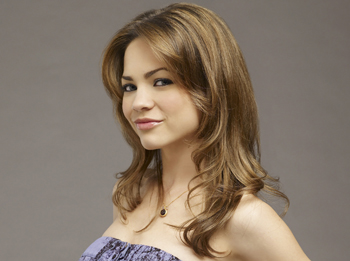 HEART'S DESIRE
Nikolas offers Elizabeth the money to build her dream home, and he gets more than he bargained for in return. Lucky asks for advice from Nikolas about Elizabeth. Elizabeth admits to Robin she can't get Nikolas off her mind when she tells Robin all about her affair with him. Lucky reconsiders asking Elizabeth to marry him because he believes that is why she is so upset. Nikolas encourages Elizabeth to tell Lucky the truth. Lucky comes to a decision about marrying Elizabeth. Lucky inadvertently pushes Rebecca back towards Nikolas. When Rebecca visits Nikolas with the intention of seducing him, Nikolas rejects her advances and tells her, he will never love her. Rebecca sees Nikolas and Elizabeth making love.
ELSEWHERE IN PORT CHARLES
After seeing Sonny and Olivia together, Dominic makes the firm decision of turning over all his evidence against Sonny. Olivia regrets allowing Sonny to kiss her. Jax forewarns Olivia that Sonny's downfall is inevitable. Dominic is told the evidence he turned in isn't enough for an arrest warrant for Sonny and he tells Lulu he's beginning to question what he's doing. Olivia tells Johnny he's the one she wants to be with, not Sonny. Olivia decides it's time to come clean to Dominic and Sonny, but Jax encourages her not to tell them. Dominic asking too many questions about Claudia's death raises suspicions with Sonny. When Jax overhears a phone conversation, he fears Olivia is not heeding his advice and is going to tell Sonny the truth.
Jason, Sam and Spinelli are on a mission to find out all they can about Franco. Jason receives a disturbing photo of Maxie. When Jason shows Maxie the photo he received, she panics. Maxie tells Jason that she believes Franco views him as an artist. With the intention of tracking down Franco, Sam and Jason go to the gallery. A piece of Franco's artwork is delivered to Jason. Jason questions Maxie about the time she spent with Franco. The clues Spinelli and Jason think they have discovered in the piece of art, leads Jason to Franco's studio.
CAN'T MISS
Sonny and Olivia share a kiss on Monday, November 30.
Elizabeth confides in Robin about her affair with Nikolas on Tuesday, December 1.
On karaoke night at Jake's, Mac and Alexis end their duet with a kiss on Wednesday, December 2.
Olivia decides it's time to tell Sonny and Dominic the truth on Thursday, December 3.
Rebecca sees Nikolas and Elizabeth making love on Friday, December 4.
{xtypo_alert}Register for our official message boards! Discuss the latest in daytime, primetime, music and more with fellow fans! We're also available on Twitter! Follow us to receive news, spoiler and gossip alerts.{/xtypo_alert}
---
© 2009 TVSource Magazine. All rights reserved
Please credit TVSource Magazine and provide a link back if you copy & paste our spoilers