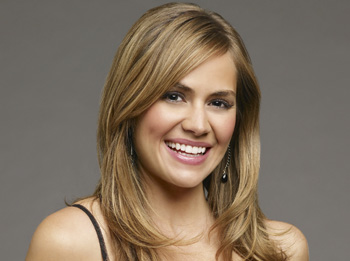 Rebecca uses knowing the truth about Elizabeth and Nikolas' affair to her advantage.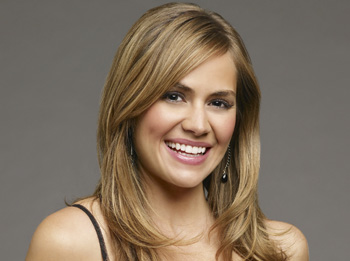 A WOMAN SCORNED
Rebecca doesn't tell Ethan about seeing Nikolas and Elizabeth having sex when she tells him he was right about Nikolas. Elizabeth is surprised to see Rebecca when she pays her a visit. Rebecca confronts Elizabeth about Nikolas and their affair. Elizabeth calls Rebecca's bluff and tells her to tell Lucky all about it. Elizabeth runs to Nikolas to warn him that Rebecca is going to tell Lucky about the affair. When Rebecca is run down by a car, she accuses Nikolas of wanting to shut her up before she told Lucky the truth. Elizabeth's brother, Steve, takes notice to the tension in the air when Elizabeth is around Rebecca. Elizabeth confesses to her brother about the affair she is having with Nikolas. If Nikolas helps her get Lucky, Rebecca will keep quiet about the affair. Nikolas tells Elizabeth about Rebecca's proposal and is surprised by her reaction.
ELSEWHERE IN PORT CHARLES
Jason and Sam search the studio and realize Franco and the vagrant are one in the same person and are unaware they are being watched. Jason decides to stake out the studio and lay in wait for Franco. Jason is surprised to see Maxie arrive at the studio and he has Spinelli take her home after he follows Maxie to the studio. Sam fears for Jason when he agrees to meet Franco face to face. Jason is a bit unsettled when he and Franco have their one on one meeting.
Dominic and Jax don't see eye to eye when Jax tells him Olivia is on her way to Sonny to tell him the truth. With the intention of telling Sonny, Olivia finds it hard to resist his charming way until Dominic arrives, Sonny then lashes out at Dominic for ruining the progress he was making with Olivia. Jax gets Sonny to incriminate himself in Claudia's murder and has it on tape, and plays the tape for Dominic. Jax erases the tape as so not to ruin any chance he has of reconciling with Carly and tells Dominic he'll need to get the evidence on his own. Dominic begins to wonder if there is any connection between him and Franco when he remembers arresting a young graffiti artist when he first joined the force. Dominic goes searching through the PCPD files and is caught by Lucky, who soon puts two and two together and figures out Dominic is a cop.
CAN'T MISS
Rebecca pays Elizabeth a surprise visit on Monday, December 7.
Jax and Carly inch their way towards reconciling on Tuesday, December 8.
Elizabeth's brother, Steve, introduces himself to Robin, Patrick and Lisa and announces he's going to be acting as the new Chief of Staff on Wednesday, December 9.
Lucky catches Dominic hacking into computer files at the police station on Thursday, December 10.
Spinelli's devastated to learn Maxie was unfaithful on Friday, December 11.
{xtypo_alert}Register for our official message boards! Discuss the latest in daytime, primetime, music and more with fellow fans! We're also available on Twitter! Follow us to receive news, spoiler and gossip alerts.{/xtypo_alert}
---
© 2009 TVSource Magazine. All rights reserved
Please credit TVSource Magazine and provide a link back if you copy & paste our spoilers