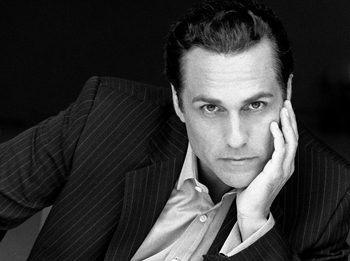 Dante holds Sonny's fate in his hands; Helena returns to town.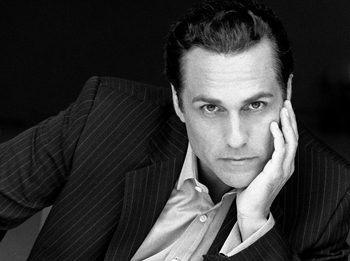 Columnist Amber Cunigan discusses the positives and negatives of last week's General Hospital episodes in the latest edition of "The SoapBox"
SINS OF MY FATHER
Dante's reasons for lying to protect Sonny was not because Sonny is his father, but because of Michael, Morgan and Kristina. He wants nothing to do with Sonny when Sonny insists they can form a father/son relationship. Dante struggles with his feelings for Sonny and admits to Lulu he has issues with being the son of the mobster. Dante sticks to his story even though Ronnie tries to convince to tell the truth, saying he doesn't want to be the reason Sonny is sent to prison. Jason warns Sonny that Dante still has the power to destroy his life. Sonny still believes he has a chance to form a relationship with Dante, orders Jason not to make any plans on moving against his son. Sonny tries to explain to Dante why he made the choices he did that led him to where he is today. Dante's job as a police officer is in jeopardy unless he changes his story about the shooting. Mac offers him a job at the PCPD but there are strings attached.
THE BREAKING POINT
Elizabeth tries to reach out to Lucky while he's drowning his sorrows in a drink, but she is rejected. Lucky is pushed too far but stops himself before pulling the trigger on Johnny. Lucky reflects on what happened with his parents and gains new insight on his own life. Luke accuses Nikolas of showing his true Cassadine colors. Jason arrives at Kelly's in time to witness Elizabeth suffer a meltdown. Lucky clashes with Jason. Lucky realizes that some of the blame for his break up with Elizabeth lies at his feet. Through the bitter cold, Elizabeth remembers her past with Lucky as she makes her way to the church where she and Lucky exchanged vows. Lucky finds a seemingly lifeless Elizabeth at the church.
ELSEWHERE IN PORT CHARLES
Johnny fears his life may be in danger because of him withholding the truth about Dante from Jason and Sonny. Olivia unleashes her anger on Sonny. Jax explains his reasons to Carly for doing what he did, but she refuses to accept them. He tells her he'll move out of the house so she doesn't have to move herself and the kids to Jason's. Lucky stops himself from shooting Johnny. Johnny learns there will be no retaliation for his involvement with Dante, but he will lose all ties to Sonny's organization. Johnny has every intention of taking back the Zacchara organization when he visits Anthony in prison. Nikolas is surprised by a visit from Helena. Though Sonny insists on taking the rap for Claudia's murder, Michael goes to see Mac, but he doesn't believe Michael's confession. Helena hopes Nikolas will produce a suitable Cassadine heir. Both Robin and Patrick feel their lives are lacking a sex life lately, they attempt a romantic moment in the supply closet, but is foiled by Lisa. Jason tries to talk some sense into Michael. Jason admits to Sam he fears Michael is a ticking time bomb. Meanwhile, Sonny remains intent on taking the fall for Michael. Jax jumps to the wrong conclusion when he walks in on Sonny and Carly's emotional embrace.
CAN'T MISS
Sonny insists he and Dante can forge a relationship but Dante wants nothing to do with him on
Monday, February 8
. Lucky stops himself from shooting Johnny on
Tuesday, February 9
. Helena pays Nikolas a surprise visit on
Wednesday, February 10
. Lisa purposely foils Robin and Patrick's attempt at a romantic rendezvous in the supply closet on
Thursday, February 11
. Lucky finds a seemingly lifeless Elizabeth at the church on
Friday, February 12
.
---
© 2010 TVSource Magazine. All rights reserved
Please credit TVSource Magazine and provide a link back if you copy & paste our spoilers