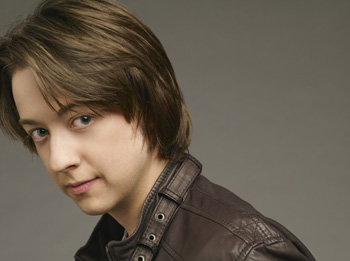 Spinelli's plan backfires and puts he and Maxie in danger.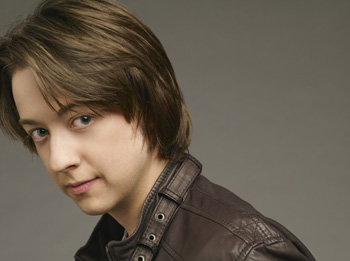 Pulse Poll Rankings for Wk. of 2/22/10 |
Don't forget to vote for your favorite actor, actress, and couple in the Pulse Poll beginning at 4PM |
ESCAPE TO PORT CHARLES
Jason makes it clear to Johnny, he's alive because he has kept the secret that Michael killed Claudia. Johnny goes to Dante to warn him to back off of Michael. Carly asks Lulu to try and get Dante to back off Michael but Lulu refuses get involved. Sonny asks Jason to take Michael out of the country so he won't be forced to testify at the murder trial. Carly is livid when Sonny tells her he's sending Michael down to the island. Dante arrives at Jason's penthouse just as he and Sam are preparing to take Michael away. Jax and Sonny work together to try and convince Carly that getting Michael out of the country is for the best but its Jason who convinces her. Carly and Michael share an emotional goodbye as he leaves with Sam and Jason. Sonny tears into Dante for pursuing Michael about Claudia's murder. Dante realizes Michael has already fled the country. Jason and Sam have their hands full with Michael, who attempts to take off in a speedboat to make it back to the mainland. Sam and Jason are instructed to return to Port Charles and Max and Milo go to the island to watch after Michael. Dante tries to convince Claire not to have Michael testify at Sonny's trial. Michael comes up with a plan to distract Max and Milo so he can make his escape. Sonny admits to Carly he wishes Dante could know the truth that he didn't murder Claudia. Carly tells Jason that Sonny's tempted to tell Dante the truth that he didn't kill Claudia. Claire serves Sonny and Carly with a subpoena for Michael. Bernie's arrival puts a sudden halt to Michael's attempt to flee.
A RUSE FOR LOVE
Spinelli's plans to impress Maxie go awry and they end up trapped in a storm drain. Spinelli and Maxie, who is suffering from hypothermia are saved by Johnny and she is rushed to the hospital. At the hospital, Robin delivers bad news to Maxie after running some tests on her. Mac lectures Spinelli about placing Maxie in danger. Maxie defends Spinelli, who confesses the truth that the case he is working on was fabricated. Maxie leaves her hospital bed to go to the office when Kate goes on the warpath. Maxie suffers another coughing fit and can't catch her breath.
ELSEWHERE IN PORT CHARLES
Sonny has questions for Olivia about Dante's childhood. Nikolas and Lucky join in on Elizabeth's therapy session with Lainey. Lucky hopes Nikolas turns out to be the father of Elizabeth's baby. Robin and Patrick's relationship remains rocky. Lisa sets up Patrick to see her naked and when he confronts her about the incident, she insists he's making a big deal about nothing. Kristina struggles with her emotions for Ethan and she schemes to keep Ethan away from his date with Jennifer. Kristina cancels her plans with Kiefer and tries to seduce Ethan at the Haunted Star when she shows up in a sexy outfit. Kiefer is livid and goes to the lakehouse looking for Kristina. Ethan is not pleased to learn what Kristina did and gets a bit too forceful with her when he tells her to leave him alone. Sam confronts Ethan after seeing the bruise on Kristina's arm. Meanwhile, Kristina encounters a violent Kiefer at the lake house.
CAN'T MISS
Spinelli fabricates a dangerous private eye case in an effort to impress Maxie on Monday, March 8.
Carly asks Lulu to try and get Dante to back off Michael but Lulu says she won't get involved on Tuesday, March 9.
Patrick confronts Lisa about the incident in the locker room but she insists he's overreacting on Wednesday, March 10.
Carly's grateful when she witnesses Dante trying to convince Claire that there's no need to have Michael testify at Sonny's trial on Thursday, March 11.
Ethan gets a bit too forceful when he tells Kristina in no uncertain terms to leave him alone on Friday, March 12.
---
© 2010 TVSource Magazine. All rights reserved
Please credit TVSource Magazine and provide a link back if you copy & paste our spoilers