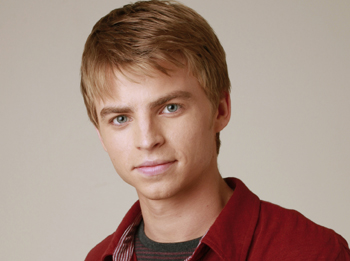 Michael returns home, but will Dante turn him in?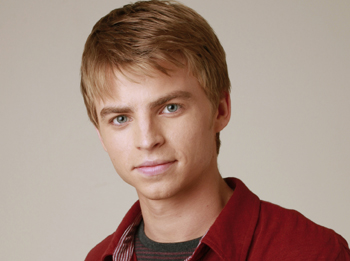 Pulse Poll Rankings for Wk. of 4/5/10 |
Don't forget to vote for your favorite actor, actress, and couple in the Pulse Poll beginning at 4PM |
MICHAEL RETURNS HOME
Jax and Jason try to protect Michael by keeping Ronnie at bay from finding him and instructing Max to move him to a new location. While on the phone with Morgan, Michael reveals his new location. Dante gets Morgan to tell him where Michael is and heads there before Ronnie can find him. Michael is surprised to see Dante and confesses the truth about Claudia's murder. Dante convinces Michael to come back to Port Charles and let him handle the situation.
Meanwhile, Carly takes the stand at Sonny's trial and puts on quite show for the jury. Claire knows she's been beat by Carly after her round of questioning. Diane allows Carly to continue on about Sonny's character during her line of questions. Diane knows the case is won for Sonny and believes he will be acquitted. Sonny impulsively pulls Carly into a kiss.
Once back in Port Charles, Dante takes Michael to Lulu's apartment. He admits to Lulu he's not sure what he will do about Michael's situation but needs to get proof of Michael's guilt. Dante goes to confront Sonny about Michael's involvement in Claudia's death. Sonny's fate is the hands of the jury as they deliberate.
Jason is suspect of Dante's intentions with Michael, now that he knows the truth. Sonny believes Dante will not turn Michael in, but Maxie finds Michael at the apartment with Lulu. Lulu pleads with her not to turn Michael over to the police and to let Dante handle things. Later, Dante and Lulu return to the apartment to find Michael gone.
ELSEWHERE IN PORT CHARLES
Warren and Melinda Bauer are on the warpath and out for blood where Alexis is concerned. Warren arrives at the PCPD to confront Mac about letting Alexis go after she was charged with hit and run, with the press in tow. When Warren suggests that Kristina deserved what she got, Sam decks him. Molly asks Jason to handle Warren. Lucky warns Ethan and Luke that Warren doesn't believe Kiefer beat up Kristina and wants Ethan charged.
Maxie admits to Jason, though she loves Spinelli, she doesn't believe he's the man she belongs with for the long term. Johnny has plans on buying a new penthouse and wants Olivia to move in with him, she declines his offer saying it will never happen. Maya goes to Luke looking for answers about Edward. Carly struggles with her conflicted feelings for Jax. Skye asks Luke for help in finding Alcazar's hidden assets.
CAN'T MISS
Realizing she's been outmatched by Carly, Claire tells Dante that Sonny will walk away a free man unless she gets Michael on the witness stand on Monday, April 19.
Skye reaches out to Kristina when she goes to revisit her former home on Tuesday, April 20.
Michael confesses everything to a disbelieving Dante and even gives him the blood stained shirt he wore on the night he killed Claudia on Wednesday, April 21
Lucky notices Elizabeth's growing attachment to Shirley, a terminally ill cancer patient on Thursday, April 22.
Dante explains to Lulu he's facing a no win situation on Friday, April 23.
---
© 2010 TVSource Magazine. All rights reserved
Please credit TVSource Magazine and provide a link back if you copy & paste our spoilers