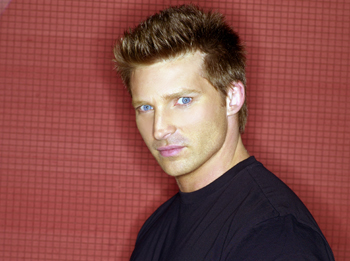 Jason has an offer for Claire but is it an offer she cannot refuse?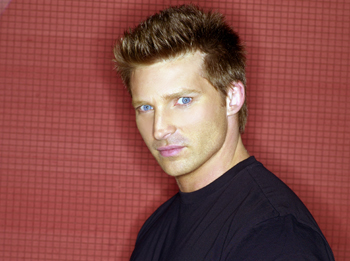 Pulse Poll Rankings for Wk. of 3/29/10 |
Don't forget to vote for your favorite actor, actress, and couple in the Pulse Poll beginning at 4PM |
DEAL OR NO DEAL?
Dante puts a stop to Claire questioning Morgan but lands himself in jail for contempt of court. Carly takes Morgan out of the courtroom and later confronts Jax about his involvement. Sonny visits Dante in jail and tries to advise Dante to leave his job. Lulu later visits Dante and he admits Sonny could be right. Meanwhile, Claire offers Sonny a deal. A deal that would keep his children from taking the witness stand against him. Sonny must plead guilty to involuntary manslaughter and 5 counts of RICO violations. Sonny would be willing but Jason has another plan. Jason would plea to killing Claudia and the RICO violations in place of Sonny. Sam, Carly and Sonny are all against Jason's plans but he insists this is what needs to happen. Diane and Jason meet with Claire and offer her Jason instead of Sonny. Claire refuses the offer. Sonny refuses Claire's offer and will take his chances with the jury. While Claire prepares Morgan to testify, Jax visits with Michael on the island.
Morgan doesn't incriminate Michael or Sonny in his testimony. Jason prepares Carly for taking the stand and reminds her, Sonny's life is in her hands. Meanwhile, Jax tries to convince Michael the best thing he can do for Sonny is to stay on the island until the trial is over. However, back in Port Charles, in conversation between Dante and Jason, Dante hints that Ronnie is on his way to the island to bring Michael back to testify.
HIT AND RUN DRIVER ARRESTED!
Alexis confesses to Mac she is the one who was driving the car who hit Kiefer. Mac arrests Alexis but releases her on her recognizance telling her he will try to wrap up the case quickly and quietly but Kiefer's father has other ideas. Warren wants justice for the crime against his son and wants Alexis behind bars. Meanwhile, Melinda does more lashing out towards Kristina and Alexis. Alexis asks Jax to intervene with Warren, so Jax tries to convince Warren to leave the matter alone or he will bury him, financially.
Nikolas asks Kristina to babysit Spencer at Wyndemere and sees how guilt ridden she is over Kiefer's accident. Alexis is afraid Kristina is down the wrong path and will make the same mistakes she has made when it comes to the men in her life.
ELSEWHERE IN PORT CHARLES
Ethan is fed up with Lucky always seeing the worst in him and wonders if Lucky carries a grudge because he feels Ethan is the result of Luke failing Laura. Lulu fears Dante will look at her differently when he finds out about her abortion. Alexis has suspicions that Helena is up to no good. Steve assigns Elizabeth to care for terminally ill patients which gives her a new perspective on life. Maxie helps Lucky re-decorate his new apartment and Elizabeth is surprised to find her there with Lucky. Maxie realizes things between Elizabeth and Lucky are far from over.
CAN'T MISS
Alexis confesses to Mac that she's the one who hit Kiefer with her car on Monday, April 12.
Carly and Jax engage in another gut-wrenching fight on Tuesday, April 13.
Sam pleads with Jason not to go through with it but he insists this is what has to be done. Alone, Sam starts to break down on Wednesday, April 14.
Alexis fears Kristina will make the same mistakes she did in her relationships with men on Thursday, April 15.
Jason's confident Carly will be able to sell her pack of lies to the jury and tries to help ease her nerves on Friday, April 16.
---
© 2010 TVSource Magazine. All rights reserved
Please credit TVSource Magazine and provide a link back if you copy & paste our spoilers