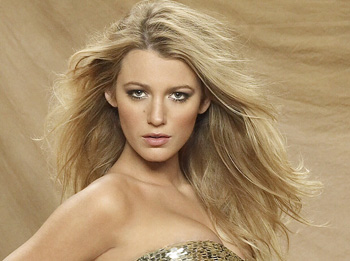 CW's Gossip Girl heads to Paris to kick off their fourth season.
CW's hit series Gossip Girl will be jet setting to Paris, France in early July to film two episodes that will kick of their fourth season. Series stars Blake Lively, Leighton Meester and Ed Westwick will be leaving their upper-East side home will be taking the leap across the pond, CW announced today in a press release.
"Paris has always been the ultimate extension of our GOSSIP GIRL world — the home of high fashion, Michelin star restaurants, chic night clubs, and Blair's favorite sweet (macaroons, of course!)," says executive producer Stephanie Savage. "We're thrilled to be able to share with our fans that this fall GOSSIP GIRL is going to Paris. We hope that they'll come along with Blair, Serena and Chuck for the first two episodes of season four."
Coming up in the season four premiere, Gossip Girl will find Serena van der Woodsen (Lively) and Blair Waldorf (Meester) enjoying a grand and romantic summer in Paris. However, Serena and Blair will be in for a few big surprises when a friend from home mysteriously appears on the scene.
Gossip Girl is filmed in New York and it's based on the popular series of young-adult novels by Cecily von Ziegesar. Gossip Girl is from Fake Empire and Alloy Entertainment in association with Warner Bros. Television and CBS Television Studios with executive producers Josh Schwartz ("Chuck," "The O.C."), Stephanie Savage ("The O.C."), Leslie Morgenstein ("The Vampire Diaries"), Bob Levy ("The Vampire Diaries"), and Joshua Safran.
---
Follow TV Source on Twitter at @TVSource | Facebook Fan Page