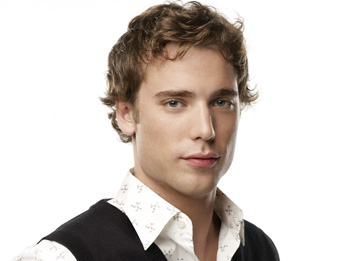 On Tuesday night The CW's updated 90210 aired its second episode. I will recap it and give you my thoughts below but first… the ratings.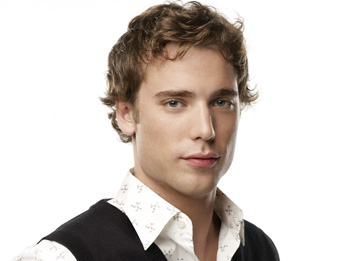 On Tuesday night The CW's updated 90210 aired its second episode. I will recap it and give you my thoughts below but first… the ratings. The official rating? 3.3 million viewers. That's down 30% to last week's 4.7 million debut. But again, 3.3 million viewers for the CW? That's not bad.
Naomi acted as if her breakup with Ethan didn't hurt her at all. The girl was looking forward to a Vegas trip with her father, until he informed her he wouldn't be able to go. So what does he do to make up for it? Buys her a car! Naomi decides to hang out with some friends that night, but first opts to bring her father a little dinner since he's working late at the office. And what does Naomi see? Come on now, you know it…. Her dad's having an affair.
Kelly sees Silver in the hallway and tells her she is late for class. She also notices Silver looks a bit disheveled. After Silver takes off to class Ryan asks Kelly out on another date and she accepts. We also find out that Silver has been sleeping a homeless shelter because she did not want to go home. The woman at the shelter tells her she feels for her, but she can't stay any longer because she is taking the spot of someone who really doesn't have anywhere to go.
On a better family note Harry & Debbie informed Dixon & Annie that they were having a family bowling night at Lucky Strike Lanes. The kids were none too happy as Dixon has plans to watch a bond film with the guys and Annie made a date with Ty. The kids plot to have their friends stop by Lucky Strike and try and go out after family night was over.
At the bowling alley Harry & Debbie realized what the kids had plotted, but didn't mind. Eventually Annie's date Ty showed up and right as Annie was about to go off with him Adrianne needs him. After they take off Annie asks Ty to wait, feeling the need to check this out. As she finds them she spots Ethan taking Naomi to his car and then gets a text from Ty telling her he is taking off. Everyone heads off to watch the bond film together. After that Annie, Dixon, and Silver all arrive back at the Mills' home. Silver says goodnight to her friends and takes off. Then as Dixon is taking out the trash he finds Silver sleeping in his car.
The next morning Naomi tells her mother about what she saw. To her shock her mother knew. Her mother tells her that she is staying with him because she doesn't want to give this family or this life up. Naomi's father then comes out and they all act like nothing is wrong.
In the morning Harry calls Kelly to let her know what's going on. Kelly comes by to get all the details and asks if Silver can stay there for a bit. After she leaves Kelly goes to confront her mother Jackie. The two get in a bitter fight throwing insults at each other when Silver arrives, upset that Kelly is fighting her fight. Kelly informs Jackie that she is taking Silver to live with her. Jackie is fed up and tells her good, hurting Silver even more.
The show ended with a montage where Annie gets a text from Ethan, making her smile. Naomi is forced to watch her parents and act as if everything is fine. Kelly, Silver, and Sammy all east cereal in bed and Annie & Dixon make breakfast for their parents.
I must admit I was a little shocked to not care about Naomi at all. They have isolated her so much that it feels like watching two different shows when they cut to her storyline. I hope this was just for this episode, and I also hope they stop trying to make you feel for her. Every soap needs a good bitch – but at this point Naomi is far from that.
The family interaction between the mills family was nice. The entire younger cast just fit together well and all play off each other like they have been doing it for years. I think Dixon and Silver might be the breakout couple of this show.
The Kelly/Jackie/Silver angle of this show was by far the best. Sending Silver to live with Kelly is a smart move, but I do hope we can see more Jackie down the line. The show also is doing a good job of keeping people guessing on who might be Kelly's baby daddy. Brandon? Dylan? Steve? Matt? Someone else?
jpeyton@tvsourcemagazine.com
Discuss this news and more at the TVSource Magazine Message Board. Click HERE to visit

Contribute content to TVSource Magazine Content: Fans wishing to send-in news items, previews, show recaps, interview recaps, or anything else newsworthy can now do, with any desired credit, via e-mail by CLICKING HERE.