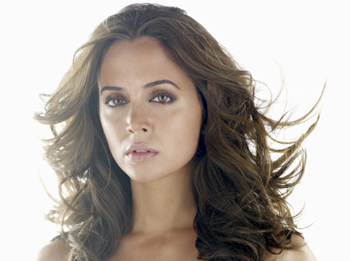 Dollhouse
, starring Eliza Dushku (
Tru Calling
,
Buffy The Vampire Slayer
) has halted production due to pending creative changes.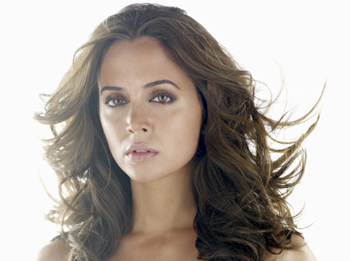 According to The Hollywood Reporter FOX's
Dollhouse
, created by Joss Whedon, has halted production.
Dollhouse
is one of the most anticipated new shows of this season, and stars Eliza Dushku (
Tru Calling
,
Buffy The Vampire Slayer
) as an agent for a secret company that imprinted memories into its agents who are then hired for various things raging from business, pleasure and maybe even murder. Dushku leads the cast as one agent who starts to suspect that what she is being told is far from the truth. Early reviews of the show are good and fans can't wait for the show to start. However production on the series has halted. The reason for this? Whedon doesn't feel the scripts coming in are as good as they should be. He has been busy directing the show and made the decision to stop production to retool the scripts. Whedon's credits include
Buffy the Vampire Slayer
,
Angel
,
Firefly
, and
Dr. Horrible's Sing-along Blog
.
Dollhouse
is set to start taping again near the end of September. Fans do not have anything to worry about since the show is well ahead of schedule. Stay tuned to
TVSource Magazine
for updates and previews on the upcoming season of
Dollhouse
. jpeyton@tvsourcemagazine.com
Discuss this news and more at the TVSource Magazine Message Board. Click HERE to visit

Contribute content to TVSource Magazine Content: Fans wishing to send-in news items, previews, show recaps, interview recaps, or anything else newsworthy can now do, with any desired credit, via e-mail by CLICKING HERE.