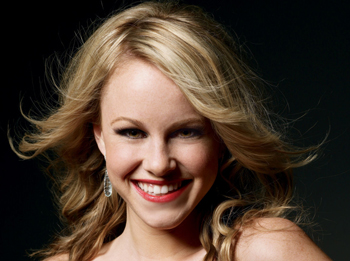 Even well executed plans can go awry….
GH Spoilers: Week of October 20

BY: JENNIFER
SNYDER
NEWS EDITOR
Friday, October 17, 2008,
6:10 PM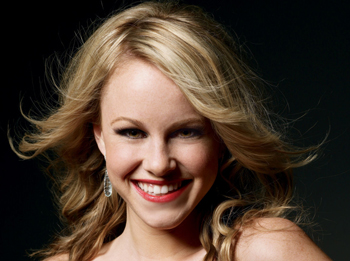 Even Well Executed Plans Can Go Awry
While Spinelli cools his heels in a padded cell, Maxie and Lulu come up with
a plan to rescue him. After a daring rescue, Maxie puts her thinking cap
on and hatches a plan to break Lulu out of Shadybrook. The plan backfires
when they are caught by Scott and deny the allegations they were trying to help
Lulu escape. Lulu visits with her catatonic mother and unburdens herself
while Scott lurks and overhears Lulu's confessions. Maxie and Spinelli
have a return visit with Lulu and show her there is no way she could of written
the blackmail notes. With Lulu's hopes higher, the three of them wonder if
the blackmailer could be Trevor. An angered Scott, verbally attacks Lulu
and threatens her, which Laura has a surprising reaction. After hearing
Scotts threats, Laura will go to any lengths to protect her daughter.
Lulu's plans to convince the doctors she is not delusional, do not go as well as
she expected.
Meanwhile, back in Port Charles, after walking in on Jerry and Sam in
the jacuzzi, Alexis seems to take Jerry's side over Sam's. Pushing his
plans ahead, Jerry plants a large quantity of prescription drugs in Sam's
apartment, then arranges for Mac and the police officers to find the drugs and
arrest Sam. While Lucky and Sam keep up the charade of them not being
together, Sam is frustrated because no one will believe her that she was set up
by Jerry. Lucky cannot believe that Sam will go to great lengths to take
down Jerry. Alexis is having a hard time believing Sam's story, but she's
unsure if she should jump so quickly to trust Jerry. Later, Lucky accuses
Sam of being attracted to Jerry and decides it would be best if he left town to
distance himself from her.
Port Charles Happenings….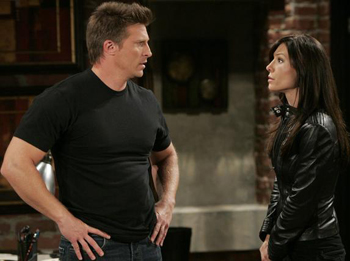 Sonny
tries to strike a deal with Anthony but for him to agree, Sonny must show his
loyalty by marrying Claudia. Jason warns Karpov to stay away from Sonny.
Claudia refuses a marriage of convenience to Sonny, despite Anthony's
persistence. Luke confesses his true feelings for Tracy and later realizes
Edward will not be calling in favors to help him return to Port Charles.
Robin and Patrick prepare for their wedding.
Can't Miss…..
Sam is a problem, but Jerry re-assures Karpov he has the situation handled on
Monday, October 20.
At Jason's request, Kate tries to convince Sonny not to retaliate against
Karpov on Tuesday, October 21.
Jax has plans to even the score with Nikolas by purchasing Wyndamere on Wednesday, October 22.
Claudia surprises Jason with a plan to undermind her father on Thursday, October 23!
Sonny interrogates Olivia about her son, Dante on Friday, October 24.
Next week on General Hospital…
Sam begs Lucky not to leave her as he is ready to leave town. Claudia
and her father don't see eye to eye about Sonny. Maxie tries to convince
Jason to attend Robin and Patrick's wedding. The wedding about to start
and the groom is no where to be found, but Robin is convinced her groom will not
let her standing at the alter. As Luke and Tracy are hot on the trail of
where Scott and Laura have gone, Scott reminds Laura of the old days.
Olivia confronts Sonny about his desire to regain control and power, as Karpov
is ready to set his new plans into motion.
---


TVSource Magazine wants to know what you fans think in both primetime and daytime. Like/dislike a storyline or pairing on your screen? Do you want a fan favorite to return? Do you love/hate a character and/or their actions? Have a campaign you want to highlight? Send us your thoughts, opinions and suggestions to be printed in the TVSource Mailbag to: mailbag@tvsourcemagazine.com
---
Discuss this news and more at the TVSource Magazine Message Board. Click HERE to visit

Contribute content to TVSource Magazine Content: Fans wishing to send-in news items, previews, show recaps, interview recaps, or anything else newsworthy can now do, with any desired credit, via e-mail by CLICKING HERE.