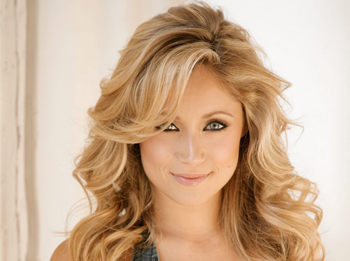 Bill comes to Lizzie's rescue.
GL Spoilers: Week of October 27
BY: Trish Mahon
NEWS EDITOR

Thursday, October 23, 2008, 11:10 PM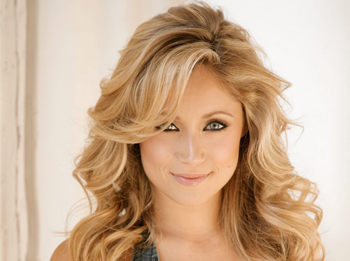 Will Bill Find Lizzie In Time?
Bill hunts down a man named Joel who claims to have information about Lizzie. Mallet tells Bill that Joel is a fraud. Bill punches Joel and Mallet asks Mel to represent Bill on the misdemeanor charges. Dinah tries to break into the safe to get the ransom money but she is foiled when Mallet enters and Dinah is forced to cover. Alan informs Bill that he will hold Bill personally responsible if anything happens to Lizzie. Later, Dinah tells Grady that Lizzie will go home and Dinah will make sure Grady gets his money. Lizzie informs Grady that she sometimes feels a connection with him and that is why she came back. However, she is questioning herself about that decision. Dinah sees Lizzie struggle and Dinah gets an idea. Dinah leaves a cell phone, hits speaker and leaves.
Dinah tells Grady that they have to get rid of the evidence and once they do they will be home free. But if they don't, the deal is off. Lizzie hears Bill's voice and tries to talk to him. She tries to explain what is going on. Bill races to the police station so that they can trace the call, but before he gets there the connection is lost. He is livid when they can't trace the call. Grady finds the phone and destroys it and then picks up something sharp and comes towards Lizzie. Dinah confesses to Vanessa and Billy that Bill is going to get himself hurt. Frank then contacts Vanessa and tells her that Lizzie called Bill. Dinah acts relieved but secretly is worried that the police have not found Lizzie yet. Vanessa tries to ease Dinah's mind when she tells Dinah that she did all that she could. Frank comes to look for clues in Lizzie's room. He admits that if Lizzie isn't found soon, it may be too late. Feeling guilty, Dinah almost confesses.
Meanwhile, Billy finds Bill drinking and Bill admits that he couldn't save Lizzie. Billy tries to comfort his son by saying that he is not helping her when he is drinking. A drunk Bill leaves and finds the white van where he finds something that belongs to Lizzie. He sees a leak and follows it to the factory. Bill sees a masked Grady. Angry, Bill lunges at Grady and knocks him out. Bill starts running into the factory screaming Lizzie's name. The two see each other and Lizzie rushes for him. Lizzie calls it fate that he found him. Bill calls the police to tell them he found Lizzie. Grady's phone rings, it's Daisy. He hangs up on her. As Bill reaches for Grady's mask, Grady kicks Bill and Bill slumps against the wall. Lizzie picks up the object that Grady threatened her with, knowing that his fingerprints are on it. Even though Bill and Lizzie hear police sirens, Bill becomes paranoid that the kidnappers are around and he and Lizzie run off.
Bill and Lizzie find the van and Bill declares his love for Lizzie and swears that he can't live without her. Dinah is relieved that Bill has found Lizzie and that Bill has no idea she is behind the kidnapping. Daisy calls her and asks that Dinah help her find Grady. Dinah is happy that Daisy doesn't suspect her role in the kidnapping and that she just thinks that the two are sleeping together. Dinah begs off helping Daisy and Daisy goes off to find Grady. Grady hides all his disguises when Daisy finds him. Grady confides in Grady that his past job was much harder than he had anticipated, but it's all over now. Daisy asks Grady for some help with a friend. When he realizes that the friend is Rafe, he gives her the cold shoulder.
Springfield Happenings….
Bill asks Mel about Remy. Mel confides that Remy has been disappearing a lot lately. Remy admits to Mel that he thinks he did horribly on his MCATS. Remy is on the phone with Christina and he lies, saying that he is watching his niece. After hanging up with Christina, he leaves and makes sure that he isn't being followed…After Olivia gives Natalia a list of things to do, Olivia goes to do her webcast. Olivia tells Natalia that she is very appreciative of her help…Natalia asks Daisy to bring the appeal papers to Rafe. Daisy is horrified when she sees Rafe's bruises. Rafe begs Daisy not to tell Natalia.
Olivia gives Natalia a list of things to do, and leaves the hospital to do her webcast. It goes well and she tells Natalia she appreciates her help. Rafe is badly bruised so he tells Natalia to focus on her job and not to come see him. Natalia asks Daisy to bring the appeal papers to Rafe. Daisy is horrified when she sees Rafe's bruises. Rafe tells her not to tell Natalia. He thanks Daisy for visiting but doesn't want her to come back.
---


TVSource Magazine wants to know what you fans think in both primetime and daytime. Like/dislike a storyline or pairing on your screen? Do you want a fan favorite to return? Do you love/hate a character and/or their actions? Have a campaign you want to highlight? Send us your thoughts, opinions and suggestions to be printed in the TVSource Mailbag to: mailbag@tvsourcemagazine.com
---
Discuss this news and more at the TVSource Magazine Message Board. Click HERE to visit

Contribute content to TVSource Magazine Content: Fans wishing to send-in news items, previews, show recaps, interview recaps, or anything else newsworthy can now do, with any desired credit, via e-mail by CLICKING HERE.