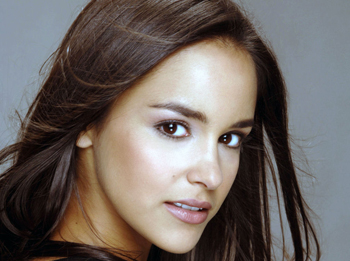 Adriana can't stop Gigi from seeing Rex….
OLTL Spoilers: Week of October 20

BY: TARA BLAKE
NEWS EDITOR
Sunday, October 19, 2008,
10:55 PM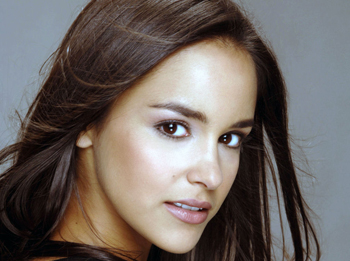 The Power Of Love
Marcie and Gigi appeal to Michael to tell them Rex's whereabouts. Without violating his hyppocratic oath, Michael clues Marcie and Gigi to the fact that Adriana had Rex moved to La Boulaie. Marcie comes up with a plan for Gigi to see Rex. With Marcie and Roxy's help, Gigi disguises herself as a nurse in an attempt to sneak into La Boulaie to see her beloved. At La Boulaie, Marcie plans to distract Adriana long enough to give Gigi the chance to sneak inside to see Rex.
Gigi talks herself out of a jam when Shaun catches her on the terrace. Gigi makes her way inside the mansion just as Adriana comes down the stairs. Michael covers for Gigi in front of Adriana. Alone with Rex, Gigi remembers their time together and pleads with him to come back to her. The power of Gigi's love for Rex brings him out of his unconscious state and back to her. Rex and Gigi declare their undying love for one another, while a nearby Adriana overhears. Does Adriana have another surprise up her sleave for the two star-crossed lovers?
Llanview Happenings….
John questions Dorian about her association with Jackie McNaughton and holds her in jail overnight. Starr and Cole work on rebuilding their friendship. Tess shows up at Todd's with Bree demanding that he let them hide out there. Tess gets more ammunition to blackmail Todd with when she discovers his plans for Starr's baby. Doggie David Vickers is held for ransom! Bo and Viki discuss how to handle Jessica once they find her. Marty is unsettled by the memory of reading a poem to a little boy and wishes she could remember who the child actually was.
Jared calms an anxious Natalie by having her fantasize that they are back in the ranch in Texas. Matthew shares with Shane how he felt when he found out that Bo, and not Sam, was really his father. Cole visits John to ask for his help with a remembrance website he's going to set up marking the one year anniversary of Marty's death. Todd tries to bury his guilt when Marty wonders if she ever had a baby of her own.
Can't Miss…..
Vanessa is arrested for Ray's shooting on Monday, October 20th.
Viki and Charlie worry about what Tess may have done to Natalie and Jared on Wednesday, October 22nd.
Tess takes off with the jewels after a confrontation with Tina on Friday, October 24th.
Next week on One Life To Live…
Ray points an accusing finger at Vanessa. Rex and Gigi realize there are no more obstacles standing in their way. John gets a helping hand in his quest to uncover the truth. Viki catches Todd in a lie when she questions him about Tess. Marty can't get the image of baby Cole out of her head.
---


TVSource Magazine wants to know what you fans think in both primetime and daytime. Like/dislike a storyline or pairing on your screen? Do you want a fan favorite to return? Do you love/hate a character and/or their actions? Have a campaign you want to highlight? Send us your thoughts, opinions and suggestions to be printed in the TVSource Mailbag to: mailbag@tvsourcemagazine.com
---
Discuss this news and more at the TVSource Magazine Message Board. Click HERE to visit

Contribute content to TVSource Magazine Content: Fans wishing to send-in news items, previews, show recaps, interview recaps, or anything else newsworthy can now do, with any desired credit, via e-mail by CLICKING HERE.