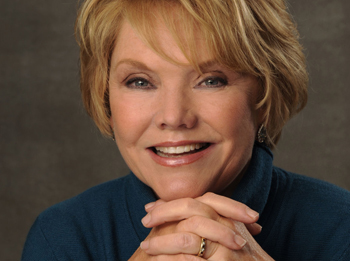 She's baaaaaack! Viki returns to Llanview and something just isn't quite right….
OLTL Spoilers: Week of October 13
BY: TARA BLAKE
NEWS EDITOR
Saturday, October 11, 2008, 5:20 PM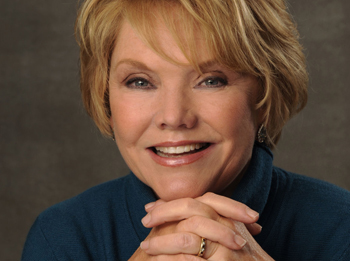 Reunited At Last!
Jared desperately tries to figure out the security code to the secret room to free an imprisoned Natalie. The two manage to crack the code, but their happy reunion is cut short when Tess happens upon them and locks the lovers in the secret room together! Viki's sudden return puts a cramp in Tess' plans, as Jared and Natalie pray that Viki will discover them. Jared gets through to Viki on his cell phone, but the line goes dead before he can clue her in.
Elsewhere a menacing Cain confronts Tina about her treachery and demands she hand over the real jewels. Tina tries to open the safe to retrieve the jewels but knowing her attempts will be futile. Tina gets a reprieve when Cain collapses after eating Tess' drugged dip. Tess and Tina hide the body before Viki sees him, but their plan catches a snag when the body turns up missing! Later, Tina is horrified to learn doggie David Vickers has fallen into Cain's clutches. Tess overhears Bo sharing his suspicions about her to Viki. When a panicked Tess decides to skip town with Bree, where will that leave Natalie and Jared?
Llanview Happenings….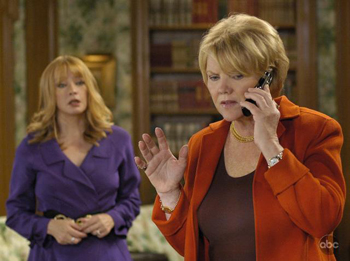 John turns the tables on Janet, revealing everything he was able to dig up about her shady past. A thoughtful Marty starts a journal, writing about her growing feelings for Todd. Dorian and Markko bond over their mutual love for Langston. Antonio, Talia and Sarah make plans to head to Columbia after tracing a phone call from Cristian. Unbeknownst to them, Cristian, Vanessa and Lola set out for Llanview. Clint and Nora clash over Buchanan Enterprises, until they wind up in each other's arms. Langston's loved ones gather around her at the airport as Ray prepares to take her to Columbia. Later, chaos ensues when the trio of Sarah, Antonio and Talia cross paths with Cristian & co. at the airport.
Can't Miss…..
Starr begins to feel abdominal pains on Monday October 13th, after Lamaze class.
Marty is excited over the prospect of raising a baby with Todd on Tuesday, October 14th.
Adriana let's Gigi know that she won't be seeing Rex any time soon, and Gigi let's Adriana get reacquainted with the end of her fist on Thursday, October 16th.
Next week on One Life To Live…
John wants answers from Dorian. Tess gets more ammunition to blackmail Todd with. Marcie helps Gigi sneak in La Boulaie to see Rex. Marty has a memory from her past. Starr and Blair anticipate the birth of Starr's baby.
---


TVSource Magazine wants to know what you fans think in both primetime and daytime. Like/dislike a storyline or pairing on your screen? Do you want a fan favorite to return? Do you love/hate a character and/or their actions? Have a campaign you want to highlight? Send us your thoughts, opinions and suggestions to be printed in the TVSource Mailbag to: mailbag@tvsourcemagazine.com
---
Discuss this news and more at the TVSource Magazine Message Board. Click HERE to visit

Contribute content to TVSource Magazine Content: Fans wishing to send-in news items, previews, show recaps, interview recaps, or anything else newsworthy can now do, with any desired credit, via e-mail by CLICKING HERE.