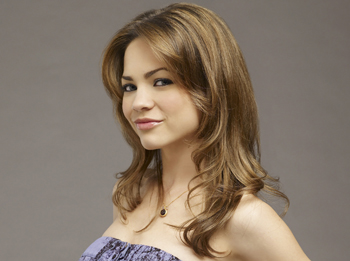 A wedding, a kidnapping and sweet dreams this week on General Hospital.

GH Spoilers: Week of November 24

BY: Omar Nobles|EDITOR-IN-CHIEF
Friday, November 21, 2008,
3:25 PM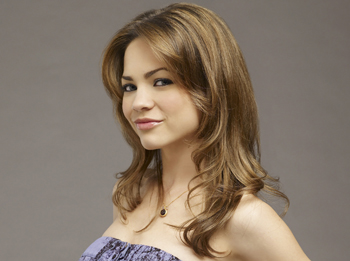 The Russians Take Jake!
Sam and Elizabeth work together to fortify the cabin as best they can to protect themselves and the boys from the Russians lurking outside. Meanwhile Jason is held for questioning at the PCPD in connection to the warehouse bombing. Alexis vows to Diane she is going to hold Jason accountable and make him pay for all the damage and destruction he's brought down on everyone. Back at the cabin, Sam and Elizabeth are under attack from the Russians. Elizabeth and Sam struggle to hold off the Russians. Sam is overpowered and is about to be stabbed by a Russian thug when Elizabeth shoots him to save her!
Jason is released thanks to Spinelli and races off to the cabin. Elizabeth is horrified when she discovers Jake is missing!
Elsewhere In Port Charles….
The battle between Jax and Nikolas continues. Jax announces his plans to buy Wyndemere along with the rest of Spoon Island, drawing Nikolas' ire. Sonny and Claudia set some rules for their marriage of convenience. Carly runs into Olivia at Jake's, who is informed of Sonny's intentions to marry Claudia. The two women bond while discussing Jax and Sonny. When Kate kisses Jax, puts up no resistance.
Carly begs Sonny not to marry Claudia. Sonny refuses to change his mind, and gives Carly a gun to protect herself from any threats and shares with her Jax's location. Carly flips her lid when she finds Jax and Kate about to have sex.
Johnny threatens to walk away from the family if Claudia goes through with marrying Sonny. The Justice of the Peace arrives at Anthony's to marry Sonny and Claudia.
A Very Scrubs Thanksgiving
Patrick shares with Robin that prior to him coming to Port Charles, his Thanksgiving tradition was to go on vacation. As Robin and Patrick drift off to sleep, they dream about how different their lives would be if they didn't meet when they did. The path those two would have taken would have been a rough and rocky road filled with other relationships and heartbreak before finding their way to each other.
The next day, the two wake up happy to be together and decide on another wedding date. Could there be a Christmas wedding? You never know….
Coming Soon: Week of 12/01…
Elizabeth tells Lucky he was right about Jason being too dangerous for her. Carly sets out to settle the score with Kate. Sonny asserts his new power. Ric keeps his distance from Claudia. Tracy tells Luke she's ending their marriage for good. Kate wants to make Sonny pay for breaking her heart. Jason and Sam work together to find Jake. Robin is frustrated by Patrick's "natural ability" with Emma.
PROGRAMMING NOTE: General Hospital will re-air Sonny and Kate's on Thursday, November 27 (GENERAL HOSPITAL #11651 (original air date 9/29/08)). GH will be pre-empted on Friday, November 28. Regular episodes will resume on Monday, December 1.
If you copy and paste our spoilers, please credit TVSource Magazine and/or provide a link back.
---
Discuss this news and more at the TVSource Magazine Message Board. Click HERE to visit
Contribute content to TVSource Magazine Content: Fans wishing to send-in news items, previews, show recaps, interview recaps, or anything else newsworthy can now do, with any desired credit, via e-mail to news@tvsourcemagazine.com.