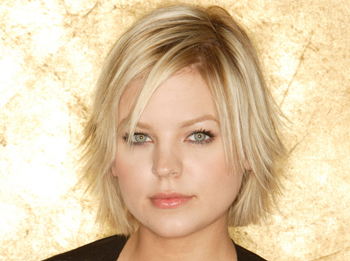 Maxie, Lulu, & Johnny living together proves to be difficult.

GH Spoilers: Week of December 15

BY: JENNIFER SNYDER|SENIOR NEWS EDITOR
Friday, December 12, 2008,
5:15 PM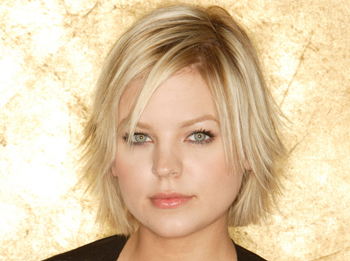 Two's Company, Three's a Crowd
Maxie insists on some ground rules to be made if she and Lulu are going to continue living together. She also insists that Johnny pay his share of the rent if Lulu wants him to continue living there with them. When Lulu and Johnny come home to hear sounds of sex coming from Maxie's room, they both assume she's with Spinelli, until Spinelli makes a surprise visit to the apartment bearing gifts. Maxie and Spinelli share a heart to heart and she tells him they will never be romantic because she cares about him too much and know she will end up hurting him. Later that night, Maxie and Johnny have an awkward encounter in the middle of the night. Johnny defends his independence from his family when he and Claudia don't see eye to eye about him turning his back on his family. Johnny tells Claudia he wants nothing to do with her marriage to Sonny nor his family. Johnny takes a job at the Christmas tree lot to make some money and is seen by Lulu. When Claudia offers Johnny some money to help him out, he refuses. Lulu believes she and Johnny will make it without help from Claudia or anyone else.
Out Of The Fire and Into the Pit
Jason refuses the offer made by the Federal agent for immunity in exchange for information on Sonny. Sam overhears Sasha ordering a hit on Jason, and before she can sneak away undetected, she is grabbed by one of the Russian thugs. Sasha and her thugs drag Sam to a secluded area with the intentions of killing her. Sam manages to escape the clutches of her captors but she doesn't get too far when she falls into a pit. Meanwhile, Jason goes to see Sonny and tell him everything about the deal the Federal agent had offered but he is greeted by Claudia instead. Sonny and Jason's problems escalate and it is clear they will have to make the decision of going to war with each other or not. Lucky informs Jason that Sam is missing, later Jason receives a message from Sasha. As she is trying to escape the pit, Sam re-injures her hip. While Sam tries to survive the cold weather, Sasha wants $10 million dollars from Jason in exchange for information on Sam's whereabouts. Something goes wrong during Jason and Sasha's meeting delaying Sam's rescue.
Elsewhere in Port Charles….
Sonny and Claudia get to know each other better, but Claudia doesn't want to sleep with Sonny until she's sure of his feelings for her. During a battle of words, Luke suffers an apparent heart attack and Tracy turns and walks away from him. Later at the hospital, Luke wants Bobbie to convince Tracy he did indeed suffer a heart attack. Monica informs Luke he will have to undergo a quadruple bypass. Nikolas supports Nadine through Aunt Raylene's funeral and both are surprised at the contents of Aunt Raylene's will. Jerry blackmails Claudia with a DVD containing information regarding her involvement in Michael's shooting. He informs her there is also a disc hidden at Sonny's with the same information on it. Robin is thrilled to hear her mother and father will be in attendance at her wedding. Patrick asks Matt to stand up for him.
Can't Miss …
Lucky confides in his father about his relationship woes with Sam on Monday, December 15.
Sonny reassures Luke the Haunted Star will remain neutral territory on Tuesday, December 16.
Alexis warns Sonny she will go to great lengths to prosecute the criminal element in PC on Wednesday, December 17.
Tracy doesn't want to give all of her heart to Luke for fear it will be broken on Thursday, December 18.
Sonny is surprised Carly allows him to see Morgan on Friday, December 19.
Coming Soon: Week of 12/22…
Carly and Jax end up together under the mistletoe. Sam is living on borrowed time. When Robert returns home, he and Luke take a walk down memory lane. At the hospital Christmas party, Robin's Christmas wish comes true. Spinelli and Maxie help Santa deliver presents to everyone while Tracy keeps an eye on Luke from afar. Robin and Patrick's wedding day has arrived. Lucky and Sam re-evaluate their relationship and make a decision about their future.
Wednesday December 24th will re-air an episode (Luke visits Heaven) which originally aired on December 24, 2007. GH will be pre-empted on Thursday, December 25th.
If you copy and paste our spoilers, please credit TVSource Magazine and/or provide a link back.
---
Discuss this news and more at the TVSource Magazine Message Board. Click HERE to visit
Contribute content to TVSource Magazine Content: Fans wishing to send-in news items, previews, show recaps, interview recaps, or anything else newsworthy can now do, with any desired credit, via e-mail to news@tvsourcemagazine.com.