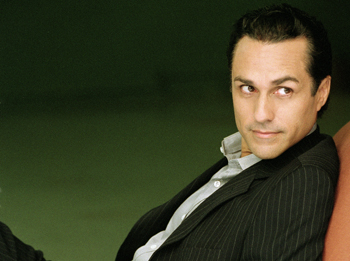 Sonny kisses Claudia; Sam saves Jake.

GH Spoilers: Week of December 8

BY: JENNIFER SNYDER|SENIOR NEWS EDITOR
Friday, December 5, 2008,
5:15 PM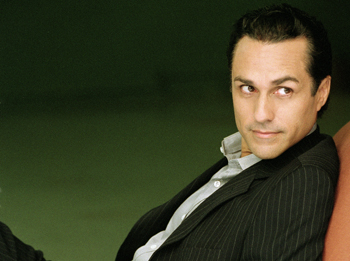 Sonny Kisses Claudia!
Sonny comes upon Ric and Claudia sharing a kiss and insists if they continue to see each other to please do it with discretion. Sonny is not pleased with Claudia and her attraction to Ric. Sonny has an unexpected houseguest when Olivia insists Patrick take her to Sonny instead of the hospital after she is stabbed by Sasha. Claudia is obviously not pleased to have Olivia as a houseguest while Patrick tends to Olivia's wounds. When Sonny wants to contact Olivia's son to tell him about his mother being hurt, Patrick advises him not to and to abide by Olivia's wishes. Claudia sees red when Sonny brings up his feelings for Kate every time they have an argument. Sonny tries to show kindness towards Claudia but she's wary of his intentions. He surprises her with a kiss.
And From The Flames….Comes SuperSam!
Jason watches as the roadhouse goes up in flames but he is relieved when he sees Sam emerge from the flames with Jake in her arms. Elizabeth and Lucky share an emotional reunion with Jake and are grateful to have him back in their arms. Jason gives credit to Sam for saving Jake from the Russians and blames himself for putting his child in danger in the first place. There is an overwhelming awkwardness between Jason and Elizabeth. Jason forgives Sam for her involvement with the first kidnapping of his son. Diane informs Jason he will have to answer questions from the FBI regarding Jake's kidnapping and shoot out with the Russian syndicate. While Sam makes amends with Alexis, things between them are still strained.
While at the courthouse, Sam and Jason run into each other. After giving their statements to the Feds, Sam and Jason are told they will face no criminal charges and are free to go. Later Jason gives Elizabeth a detailed account about the shootout and the explosion, driving home just how dangerous his life really is. Meanwhile, Sam and Lucky share some private time together, but Sam pulls away when they share a kiss. Jason and Elizabeth face the cold hard truth about Jason's life and their future. Sam doesn't make Lucky happy when she tells him she is not going to stop investigating the Russian's involvement in organized crime in Port Charles.
Elsewhere in Port Charles….
Maxie defends Lulu when Kate wants to fire her from Crimson. Mac and Maxie argue over her involvement with Spinelli and it results in Maxie moving out. Nadine admits to her Aunt Raylene that she and Nikolas have no plans to get married. The two share a moment before Aunt Raylene passes away. Tracy leads Luke to believe they are divorced but admits to Edward she couldn't go through with it, and her and Luke are still married. Nikolas is unsettled when he sees the closeness between Nadine and an old high school friend. Diane and Sonny part ways.
Can't Miss …
Sasha stabs Olivia on Monday, December 8.
Maxie informs Mac she's moving out on Tuesday, December 9.
Nikolas gets a lesson on how to milk a cow on Wednesday, December 10. [Editor's Note: Really Guza? Really? *SMDH* – Ryan]
Mac and Patrick re-assure Robin she's a good mother on Thursday, December 11.
Spinelli protests when Jason tries to throw him out of the penthouse because it's too dangerous to live there on Friday, December 12.
Coming Soon: Week of 12/15…
Jason is offered the deal of a lifetime, but will he take it? Claudia and Sonny get to know each other a little better. Lucky is at the end of his rope where Sam is concerned. Claudia tells Jason it's a little too late to make peace with Sonny. Luke tries a new angle to get back with Tracy, but she's not falling for it. Robin and Patrick make plans for Emma's first Christmas. Jason realizes Sam is in danger. Claudia receives a chilling message from Jerry. While Jason tries to make a deal with Sasha, Claudia is playing a deadly game with Jerry.
If you copy and paste our spoilers, please credit TVSource Magazine and/or provide a link back.
---
Discuss this news and more at the TVSource Magazine Message Board. Click HERE to visit
Contribute content to TVSource Magazine Content: Fans wishing to send-in news items, previews, show recaps, interview recaps, or anything else newsworthy can now do, with any desired credit, via e-mail to news@tvsourcemagazine.com.