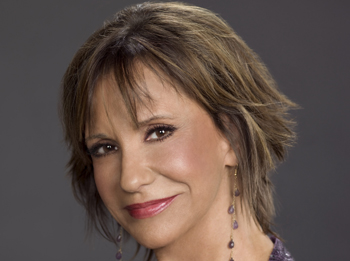 Jill doesn't believe Katherine is who she says she is.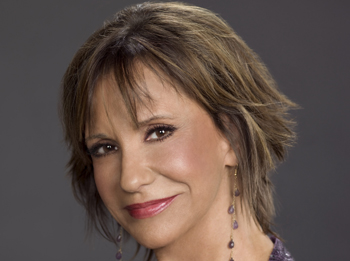 A Case of Mistaken Identity
Katherine's memory begins to return after she sees an obituary of herself. Murphy doesn't believe her but Katherine insists that she is Katherine Chancellor. Murphy and Katherine head to the Chancellor Mansion. The two part ways. Katherine breaks into the mansion. Jill comes home and finds Katherine standing there. Jill is shocked to see Katherine standing there. For a moment Jill thinks that her mother is standing there, then she realizes that the woman before really is Marge. Jill demands answers from Katherine. Katherine can't answer Jill's questions which infuriates Jill. Jill calls the police. Katherine insists that she is not Marge, but Jill refuses to believe her.
The police arrive and Jill demands that they arrest Katherine, explaining that this is really a Katherine look alike named Marge. The police try to reason with Jill but Jill insists that they arrest Katherine. Reluctantly, the police arrest Katherine. Jill tells Esther and Cane that Marge showed up claiming to be Katherine. Both of them believe that it is Marge and not Katherine. Gloria gets wind of the situation and goes to see Katherine. Gloria tries to convince Katherine that the two of them are very close, but Katherine has no recollection of her.
Genoa City Happenings
Phyllis works to keep Nick away from Sharon. Phyllis continues to manipulate Brad and Sharon so that the two will spend time together. Sharon and Brad spend New Year's Eve together. Sharon moves out of the Abbott Mansion and into the GCAC. Karen starts getting cold feet about marrying Neil. Olivia tells Tyra that she should tell Neil that she has feelings for him. Will Karen and Neil get married? Amber continues to believe the worst about Kevin. Chloe and Esther bond. Billy stops by to deliver a Christmas gift for Chloe and the baby. Billy turns to Jack again for advice. Lily tells Colleen that Billy is Sonny. Will Lily fall for Billy and what will Chloe think about this?
Can't Miss
Nikki and Victor share a close moment on Monday December 29th
Kevin finds himself a suspect of a crime on Tuesday December 30th.
Jack issues a warning on Wednesday December 31st
Expect fireworks when Victor runs into Jack on Friday January 2nd.
---
If you copy and paste our spoilers, please credit TVSource Magazine and/or provide a link back.