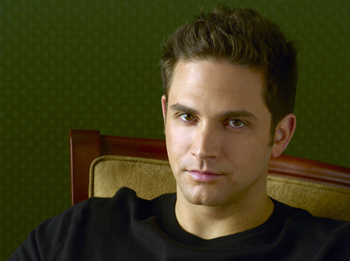 Johnny makes an indecent proposal to Maxie; The hospital crisis continues.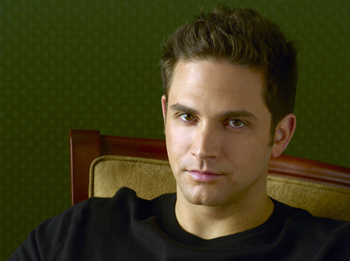 An Indecent Proposal
While being stuck together, Maxie and Johnny reveal to each other their hopes and dreams for the future. To not prolong the inevitable and the heartbreak it will cause Lulu and Spinelli, Johnny suggests to Maxie they sleep together. Before the deed is committed, the two pull back from each other and re-think the mutual decision of having sex. Johnny realizes he may be able to rescue them by putting chains on the tires of the car. Later they encounter Robin in lying in the snow, but there is no sign of Emma. They go on a search of the surrounding area and find Emma. Maxie is overly worried about Robin.
Hospital Mayhem
Claudia is taken to the ICU, and tries to reveal to Jason the truth about Anthony, but she is too weak. While she is sleeping, Anthony visits her with intentions of silencing her once and for all. While waiting to be evacuated Sonny and Carly share a moment of emotion. Jason brings Jax up to speed on what's been going on and Jax and Carly share an emotional moment through the glass doors. Sam cannot help but notice the re-connection between Lucky and Elizabeth while Lucky sits bedside. Matt blames himself for the catastrophe. Jason realizes there is a sphere missing from the OR. Patrick is overwhelmed by sadness when the toxin takes another victim. Anthony is about to kill Claudia but his plans are stopped when Sonny walks into the room. Baby Emma is burning up with fever and Robin decides to take her to the hospital. Patrick panics when he gets Robin's message about bringing Emma in to the hospital. Lucky and Elizabeth reminisce about the times they've shared together. People are trapped inside the hospital are desperate to get out and one man threatens to break down the door. Jason rushes to stop him, and Sam pulls her gun, but accidentally shoots Jason in the arm. After having words with Patrick, Tracy collapses. While on the way to the hospital, Robin's van breaks down and she decides to take Emma and abandon the van to go look for help. Sonny confronts Anthony but Jason tells him they need Anthony alive. Sonny knocks out Jason and Anthony takes the chance and flees. Ric learns what Claudia has done and confronts her for betraying him. Claudia tells him she was protecting her own interests. Dressed in hazmat suits, Winifred leads the FBI to toxin in the operating room. Edward fears he is going to lose another child.
Elsewhere in Port Charles …
Luke and Ethan discover they are very much alike and play a game of one up-manship. Trevor is shocked to find Anthony walking and realizes he is the one who shot Kate. After telling Sonny where Anthony went, Trevor reveals to Ric and Claudia he believes he's holding all the cards. Kate believes once Anthony is out of the way, she has another chance with Sonny. Kate convinces Olivia to go back to the boardroom to find the DVD, but when Olivia returns to the room, the DVD has disappeared. Nikolas comes face to face with Rebecca, but he believes she's Emily.
Can't Miss …
An unknown person wearing a hazmat suit takes one of the spheres from the OR on Monday, February 2.
Claudia's poised to tell Sonny the truth about Anthony on Tuesday, February 3.
Jason and Sam witness Liz and Lucky's re-connection on Wednesday, February 4.
Spinelli warns Jason to not let the FBI get their hands on the remaining spheres on Thursday, February 5.
Spinelli saves Winifred from the flame engulfed operating room on Friday, February 6.
Coming Soon: Week of 2/09…
Pandemonium breaks out at the hospital in the wake of another disaster. Sonny sets his sights on Trevor. Maxie and Johnny get alarming news about Emma. Kate sees there's more going on between Sonny and Claudia than she realized. Jax takes matters into his own hands. Sam witnesses a passionate kiss between Elizabeth and Lucky. Jason discovers that Anthony is no where to be found. Sonny and Carly are in the wrong place at the wrong time. Kate tells Claudia she knows her secret. Nikolas risks his life to try and save Rebecca. Maxie sneaks into the hospital to look for Spinelli. Sam and Trevor square off in a life or death situation. Sonny and Carly manage to safely escape the wreckage
---
If you copy and paste our spoilers, please credit TVSource Magazine and/or provide a link back.