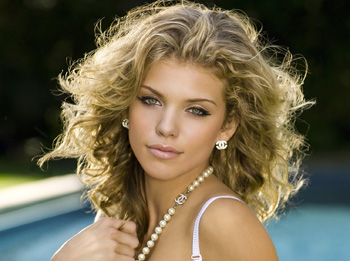 90210 diva returns to Nip/Tuck to continue reign of terror.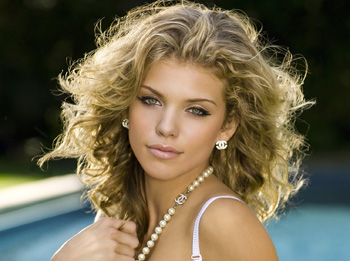 Fans of 90210's naughty Naomi will see their favorite vixen resurface on FX's Nip/Tuck. AnnaLynne McCord will reprise her role of the evil vixen, Eden, on the next episode of Nip/Tuck (Tuesdays, 10pm F/X). When viewers last saw Eden, she had shot Julia to cover up her misdeeds and simply faded into oblivion. But what has Evil Eden been up to since we last saw her? Her mother Olivia (Portia De Rossi) is still dating Julia, the woman evil Eden poisoned and tried to kill. Ex-porn starlet and former lover to both Drs. McNamara and Troy, Kimber, recently mentioned that Eden is still shacked up with herself and her porn king husband. But according to McCord, Eden has traveled to Europe, but she is now returning to "claim something" that she sees is rightfully hers. What that something is, only time will tell. But apparently, Eden is more than charitable with it when she gets it.
McCord appears in the January 27th and the February 24th episodes. Is McCord being type-cast as a harpy hellion? Who knows? But McCord told TVGuide.com the evil Eden is "by far one of my favorite roles to play." While Naomi may be known as the bitch of West Beverly, the idea of one head-to-head round with Eden would make Naomi quiver in her knee-high Marc Jacobs suede boots. Lucky for McCord, her return is said to be open-ended, so this isn't the last we've heard of Ms. Eden Lord.