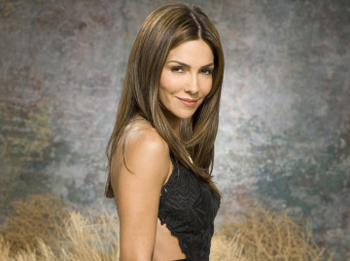 Vanessa Marcil is on the move … to CBS primetime!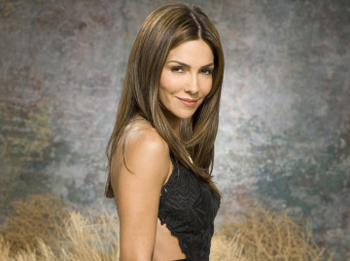 TVSource Magazine reported recently the new rumors regarding Vanessa Marcil perhaps coming home to ABC's General Hospital, but she has other plans according to Entertainment Weekly. Vanessa has accepted a new role on the CBS primetime hit series Without A Trace. Her new role is expected to appear for a multi-episode story arc with FBI Agent Martin (portrayed by Eric Close. Vanessa's character has the possibility to become a new love interest for Agent Martin.
Marcil, as with many former daytime stars, has found home in primetime. Prior to her primetime career, Vanessa portrayed Gina Kincaid on Aaron Spelling's hit series Beverly Hills 90210 from 1998-2000, and played the fan favorite Brenda Barrett on GH from 1992-1998, and returning to the soap on a few occasions since then. During her time on the show, Vanessa was paired with leading men, Maurice Benard (Sonny Corinthos), and Ingo Rademacher (Jasper Jax). Both pairings garnered a positive response from GH viewers and each pairing sky rocketed to super couple status and were proven successfully pairings for GH.
After leaving GH, she landed the primetime role of Sam Marquez on NBC's series Las Vegas in 2003. Marcil called Las Vegas her home for 5 more years until the series finale in 2008. Shortly after Las Vegas aired their final episode, Vanessa took the role of Josie Scotto on the primetime series Lipstick Jungle.
Most recently Vanessa appeared in a made for Television movie called The Nanny Express, which aired earlier this month on the Hallmark Channel. She shared the screen with Dean Stockwell, and Brennan Elliot in a heartwarming story about a young father who's wife had died tragically, leaving him with 2 children to raise, alone. The children tried their best to rid the household of any potential nanny's by creating havoc to keep them away. When their father hired on a new nanny to take care of them, the havoc began again, but this time, the nanny was a little tougher than her predecessors. The eldest child, a daughter, is not too pleased to find out her father is developing feelings for the new nanny and is not accepting of her presence in their home. Hallmark channel continues to air, The Nanny Express, check your local listings for dates and times.
Vanessa begins airing on this season's 17th episode of CBS' Without A Trace in March.