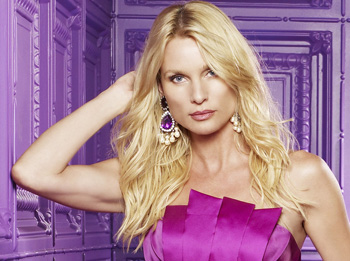 Connections lead to surprising resolutions on ABC's "Desperate Housewives."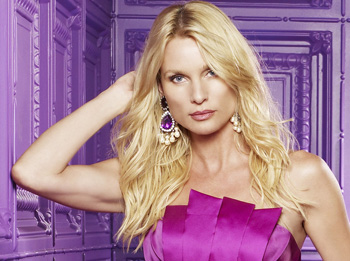 In the episode "Connect! Connect!," airing Sunday, January 11, 2009 on ABC, Susan and Edie are forced to spend time alone together when they accidentally lock themselves in a basement; Bree's devious plotting against Andrew's future mother-in-law in an attempt to keep him close to her comes at a cost; Gaby loses control of her children and turns to Carlos for help; the ongoing search for Porter leads Lynette to her mom; Katherine and Mike will define their relationship; and Dave gets a step closer to exacting revenge.
"Connect! Connect!"was written by Jordon Nardino and directorect by Ken Whittingham.
On the 1/18 Episode of Housewives:
The women reflect on how one man changed their lives on the 100th episode of "Desperate Housewives." Beau Bridges will guest star.
---
Desperate Housewives stars: Teri Hatcher as Susan Mayer, Felicity Huffman as Lynette Scavo, Marcia Cross as Bree Hodge, Eva Longoria Parker as Gabrielle Solis, Nicollette Sheridan as Edie Britt, Ricardo Antonio Chavira as Carlos Solis, Doug Savant as Tom Scavo, Kyle MacLachlan as Orson Hodge, Dana Delany as Katherine Mayfair, Neal McDonough as Dave, Shawn Pyfrom as Andrew Van De Kamp, Brenda Strong as Mary Alice Young, James Denton as Mike Delfino, Charlie Carver as Porter Scavo, Max Carver as Preston Scavo, Joshua Moore as Parker Scavo and Kendall Applegate as Penny Scavo.
The episode will be available for airing on Monday at ABC.com