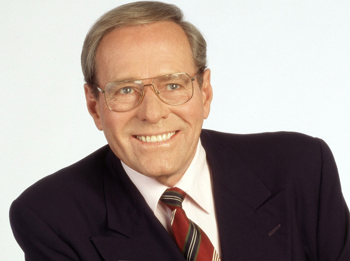 Daytime mourns the loss of a legendary "One Life to Live" star Phil Carey (Asa Buchanan).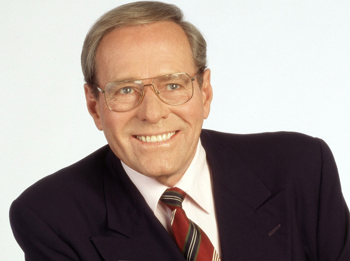 It is with a sad heart that we have to report that Phil Carey, "One Life to Live's" patriarch Asa Buchanan passed away in his home in New York City on Friday February 6th. Carey had been diagnosed with lung cancer in 2006. Carey is survived by his wife, Colleen and their two children Shannon and Sean, and three children from a previous marriage, Lisa, Linda. Jeff.  Our condolences go out to Carey's family, friends and his fans.
Carey was well loved by the cast and crew of "One Life to Live." The news of Carey's passing comes on the heels of the news of the passing of Clint Richie, who played Carey's on screen son Clint Buchanan for over two decades. "In a week where we said goodbye to Clint Ritchie (ex-Clint Buchanan), the overwhelming news of Phil Carey's death was truly a profound loss to the 'One Life to Live' family," said Executive Producer Frank Valentini in a press release issued by ABC. "His presence will always be a part of 'One Life to Live.'"
Long time cast member Erika Slezak (Victoria Lord) released this statement, "I was incredibly fond of Phil Carey…I loved that man very much. He was larger than life, like his character of Asa. He was a central figure on the show and to everyone at 'One Life to Live.' When Phil was in the building, you knew it. He will be sorely missed. I was so honored to have the privilege to work with him one final time for our 40th Anniversary show."
Robert S. Woods not only played Carey's on screen son Bo Buchanan for 30 years but was also a very close friend as well.  Since 1979, the two have worked together.  Woods had this to say about his on screen father, "He was like 'Pa' to me… My own father passed away in 1975, and I met Philly in 1979. For those 30 years he has been like a father to me. I don't know if I could love him more if he was my dad. Like Asa, he possessed an undeniable quality that drew you to him, whether he was amusing you with a story or he was just plain ornery. We can only imagine that he and Clint Ritchie are sitting back and having a drink together. Our thoughts and prayers go out to his wife, Colleen, and his five children."
Before acting, Carey proudly served as a U.S. Marine Corporal in both World War II and the Korean War.  Carey was honored with the Asiatic Pacific 9 Stars World War II victory medal.  After leaving the Marines, Carey decided to pursue his dream of acting.  He was discovered by a Warner Brothers representative and first starred in the John Wayne film, "Operation Pacific" This film launched his career and he signed a long term contract with Warner Brothers.  Carey also appeared in several movies and television shows over his storied career.  He starred in films with Dean Martin, Kim Novak, Gary Cooper and Peter Fonda. 
No one will be able to fill the ten gallon hat quite like Phil Carey.