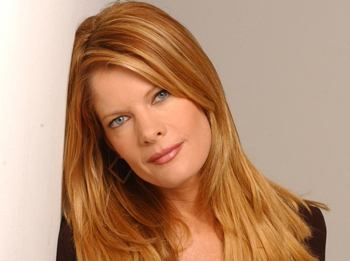 Phyllis' attitude regarding Nick and Sharon surprises some…but all isn't what it seems.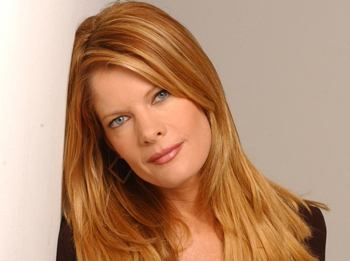 This Week on "The Young and the Restless"
Michael obtains a court order fallowing a DNA test to prove that Kay is really Katherine Chancellor. Jill refuses to believe that she is Kay and still believes that she is Marge. Katherine is still nervous about the DNA test. A lab technician goes to the mansion to get a sample. Jill refuses to comply. However, Esther is there and she shames Jill into giving him some DNA. Kay finds out that she doesn't have dementia or any other illness. She is so happy she calls Amber to share her news. Kay then goes to the diner and shares to her former co workers that she is indeed Kay, even though the DNA test isn't back yet. Kay then goes to see Murphy. Kay reveals that she wants him to remain a large part of her life.
Phyllis apologizes to Sharon about letting Noah out the night of the accident. Phyllis decides not to do battle with Sharon over Nick. Both Sharon and Nick know that Phyllis is aware that they slept together up at the cabin. The two are shocked by seemingly her forgiving nature. However, Phyllis confides in Michael how upset she really is. Phyllis, Sharon and Nick meet to discuss Noah and Eden. Noah describes how Brad saved his life. Sharon gets upset and goes outside and Phyllis comforts her.
Can't Miss
Colleen attacks Victor on Monday, February 9.
Billy is stunned when Jill offers him the CEO position at Jabot on Tuesday, February 10.
Esther gets a surprising offer on Wednesday, February 11
Cane discovers that Lily and Billy slept together on Thursday, February 12
Chloe experiences labor pains on Friday, February 13