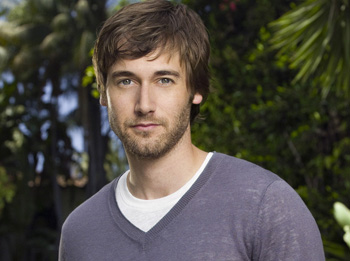 Melrose reboot is hot for 90210's hottie teacher.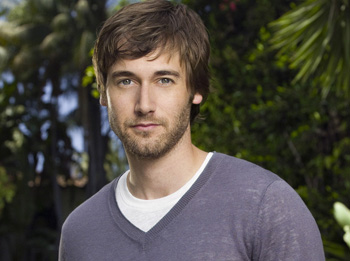 90210's Ryan Eggold will be leasing a poolside unit on Melrose Place this fall. TVGuide Magazine is reporting that Eggold will be taking his 90210 character, Ryan Matthews, to the CW's latest reboot. Mr. Matthews won't be leaving the brats of West Beverly High without their Keates-quoting eye candy. Eggold will pull double duty on the two shows. In the same vein of groundbreakers Baywatch and Baywatch: Nights, Eggold will appear on 90210 for Ryan's day job as West Bev's favorite teach, and we'll see even more of him on the Melrose reboot. Eggold tells TV Guide Magazine "[We'll see] more of his personal life on Melrose Place as a twentysomething guy."
On the heels of this news, TVSource Magazine is already left with a few wheels spinning. Will the space-time continuum implode when Ryan and Riley (Jessica Lucas) collide? Lucas's Kimberly, the undercover narc who kept Ryan's bed warm this season on 90210, will play Riley, an inner-city elementary school teacher and Melrose Place resident. Either we have a twin situation, or Melrose is already taking some artistic liberties. Why the sudden change of heart for Eggold? It's no secret that he's no fan of remakes. As recently as February, Eggold told Digital Spy's Neil Wilkes of the Melrose reboot:
"It's extremely depressing that there's no original content to be made. Hollywood seems to be out of ideas and just taking old things that have worked and redoing them. I know there's writers out there with new material, so it just seems lazy to take old shows that have worked and do them again. But then again it's a business, so I get it from that standpoint. You know, any remake is a new show – because every cop show has the same premise, and every teen drama has the same sort of premise. So I have mixed feelings about Melrose."
It's interesting that someone so turned off to the idea of rebooting what was a spinoff in the first place, has taken a role on the show as the tie-in character from the reboot of the parent series. Money talks, isn't that right, Ryan Eggold? There's truly no business like show business.