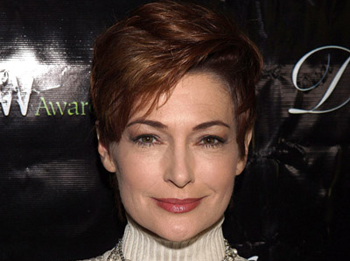 Carolyn Hennesy (Diane, GH) scores a role on ABC's new series "Cougartown."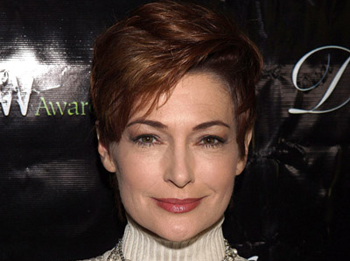 On the heels of her Daytime Emmy Pre-Nomination for Supporting Actress, General Hospital's Carolyn Hennesy has scored herself a primetime gig.  The sometimes author will be shooting Scrubs writer Bill Lawrence's Cougartown pilot for the alphabet network.  The show stars Courteney Cox Arquette, as Julia, a newly single 40-year old mother to a 17-year old son (Dan Byrd, Aliens in America).  Lawrence and Arquette both have deals with ABC and will executive produce the pilot through their own production companies.  Viewers can expect to see a show about Botox, the perennial dilemma about having sex with the lights on, and the ever changing bodies of middle aged women.  Also rounding out the cast will be Dawson's Creek's Busy Philips as Julia's neighbor and best friend since childhood and John From Cincinnati's Brian Van Holt as Julia's loser ex/baby daddy.  There is no word yet as to what role Hennesy will play.
Hennesy joined GH in January 2007 as hotshot mob lawyer and foot ware aficionado Diane Miller.  She can currently be seen in a national ad campaign for Geico car insurance.   GH fans shouldn't fret.  This isn't the first time a fan fave has filmed a pilot for the fall season that either doesn't get picked up, or the actor doesn't make the cast.  Back in 2006, Tyler Christopher (Nikolas Cassadine) nearly made it to primetime in the much talked about Secrets of a Small Town, but the show never got picked up.  Recently, another fan fave, Kirsten Storms (Maxie Jones) has also done a show for pilot season.  TVSource Magazine will keep you updated on the latest news.