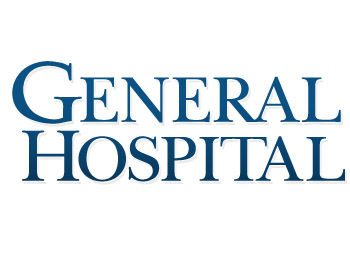 New scripts show GH is looking for an older Morgan and Kristina Corinthos.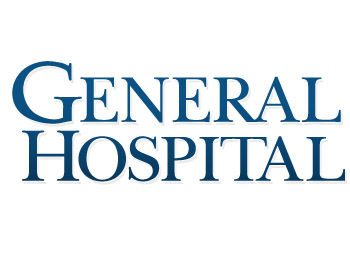 Coming on the heels of recent casting of newcomer Drew Garrett as the new (and older) Michael Corinthos on ABC's General Hospital, it looks as if Michael's siblings will have new faces as well. New scripts appeared on Showfax indicating more SORASING (Soap Opera Rapid Aging Syndrome) of the children is on the way. The two new scripts — one for Morgan Corinthos (currently played by George Juarez), the son of Carly Corinthos Jacks (Laura Wright) & Sonny Corinthos (Maurice Benard), and Kristina Corinthos Davis (previously played by Kali Rodriguez), the daughter of Alexis Davis (Nancy Lee Grahn) and Sonny Corinthos.
In the script, a 12 year old Morgan is having a conversation with "Cindy," another pre-teen. As their conversation goes, Morgan asks Cindy about the whereabouts of her parents. Cindy explains to Morgan that her mother doesn't live there anymore and she has remarried. Morgan tells her his mother has also gotten remarried, to "Sebastian." Morgan continues to tell Cindy, that he was told to call him "Uncle," yet he's not Morgan's uncle and how he's rich and how he is nice to Morgan to get in the good graces of Morgan's mother. Cindy tells Morgan, it's like that with her new dad too and Morgan asks her about how her real dad is taking the re-marriage. Morgan goes on to tell Cindy that he knows his dad is upset about his mom getting re-married but doesn't show it. He tells Morgan to show respect for his mother's choices before leaving and going to see his new girlfriend, "Nicole." Morgan doesn't like Nicole very much and has implied it to his dad, so he sees her away from the house as to not upset Morgan. Morgan knows his dad loves him, yet he feels alone and abandoned, just like his friend, Cindy.
The other script features an encounter between a 15 year old Kristina and Port Charles' resident mob enforcer/superhero Jason Morgan (Steve Burton). In it, Jason finds Kristina in a club and drags her out, taking her back to his place and then calling her mother to come pick her up. The exchange between Kristina and Jason is a flirtatious one coming from Kristina. She tries every which way to keep Jason from calling Alexis and in the end, Kristina slams Jason with how pathetic he is for taking orders from her father and how she will again be able to lie her way out of the situation she got herself into with her mother.
It's rumored some of the other children on General Hospital, such as Cameron Webber and Spencer Cassadine (who was slightly SORASED last year) might catch the aging bug by year's end.