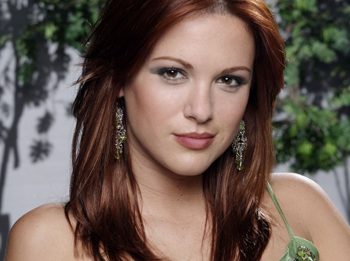 Danneel Harris reprises role as Rachel Gatina in season seven of 'One Tree Hill.'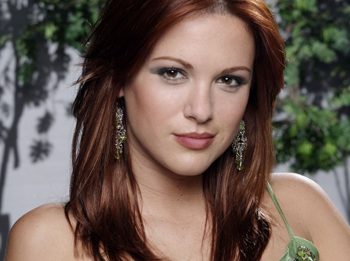 The originator of the line, "Go Brooke Yourself" is returning to One Tree Hill! Michael Ausiello of Entertainment Weekly has confirmed the return of Danneel Harris as hot mess Rachel Gatina for at least seven episodes next season, beginning with the second episode.
Harris debuted in season three as the fierce tempered brunette vixen bitch and rivaled Brooke (Sophia Bush) for the affections of Lucas, and later with Haley (Bethany Joy Galeotti) over Nathan (James Lafferty). Originally a one-dimensional bitch, fans were introduced to a softer side of Rachel during the cultivation of her friendship with former rival Brooke and Tree Hill's resident nice guy Mouth (Lee Norris). In season 5, she appeared in a couple of episodes, having spun out of control and addicted to drugs. She was last seen leaving town after a confrontation with Victoria (Daphnee Zungia), Brooke's mother.
Danneel's return rounds out the cast of the series, entering its seventh season. With the departures of stars Chad Michael Murray (Lucas) and Hilary Burton (Peyton) at the end of season six, OTH has tried to cushion the blow by adding some depth to its cast. Lipstick Jungle's Robert Buckley (Fashion House, Privileged) and newcomer Shantel VanSanten are the newest rookies to join the cast.
Soap fans may or may not remember the actress during her stint on ABC's One Life to Live, playing the role of Shannon McBain in 2004. Early in her run, Shannon was determined to break up River & Adrianna, and teamed up with fellow schemer Rex Balsom in order to accomplish that goal. Though they failed, the pair eventually found a mutual like in one another. She left town by the end of year with no real explanation.