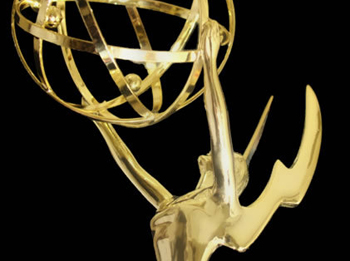 TVSource Magazine's picks to win at the 36th Annual Daytime Emmy Awards.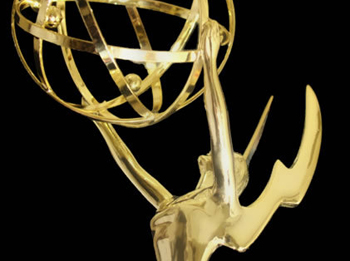 The 36th Annual Daytime Emmy® Awards will air LIVE tomorrow night from the historic Orpheum Theatre in Los Angeles, CA at 8PM/EST on The CW. TVSource Magazine will be live blogging and tweeting during the ceremony, as we did when the nominations were announced in the spring. In addition, clips will be available via our video portal throughout the night.
The pre-show, featuring interviews and fashion will air 7PM/EST and will be hosted by Lara Spencer and Kevin Frazier.
Below are our predictions for the major categories. We give our picks for who should win and who we think will win.
Will you be watching the Emmy Awards? If so, tell us your predictions. After the show, feel free to send in your feedback on the awards. Who was robbed? Who was the most deserving? Love or hate an outfit worn to the ceremony? Send it all to mailbag@tvsourcemagazine.com.
Remember to check out our official blog & twitter for updates during the ceremony! As well as a fashion gallery, highlighting some of the best dressed on the red carpet!
---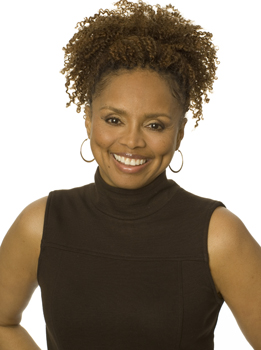 Outstanding Lead Actress in a Daytime Series
Debbi Morgan (Angela Hubbard, All My Children) – ABC
Maura West (Carly Snyder, As The World Turns) – CBS
Susan Flannery (Stephanie Forrester, The Bold and the Beautiful) – CBS
Susan Haskell (Margaret "Marty" Saybrooke, One Life to Live) – ABC
Jeanne Cooper (Katherine "Kay" Chancellor, The Young and the Restless) – CBS
SHOULD WIN: Jeanne Cooper
WILL WIN: Debbi Morgan
WILDCARD PICK: Susan Haskell
OUR TAKE: Jeanne Cooper may have even had a stronger year last year than she did the year before when she won this category. However, Debbi Morgan is coming off of an 18 year absence from All My Children and her reunion with onscreen partner Darnell Williams was can't miss last year. Jesse & Angie's train station reunion to Alicia Keys' "Like You'll Never See Me Again" was epic. Morgan should win on that alone. Not to mention, it's nice to see some diversity in a genre so lacking. Morgan is a force to be reckoned with, and we think she just may have what it takes to beat out the legendary Ms. Cooper. Another strong contender is Susan Haskell, who submitted the scenes where an amnesiac Marty confronts Todd (Trevor St. John) about raping her years ago.
---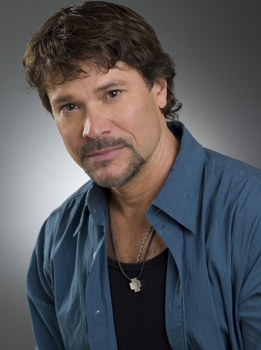 Outstanding Lead Actor in a Daytime Series
Thorsten Kaye (Zach Slater, All My Children) – ABC
Peter Reckell (Bo Brady, Days of Our Lives) – NBC
Anthony Geary (Lucas "Luke" Spencer, General Hospital) – ABC
Daniel Cosgrove (Bill Lewis, Guiding Light) – CBS
Christian Jules LeBlanc (Michael Baldwin, The Young and the Restless) – CBS
SHOULD WIN: Peter Reckell
WILL WIN: Peter Reckell
WILDCARD PICK: Thorsten Kaye
OUR TAKE: Days of Our Lives has long been ignored at the Emmys. This year, they've racked up a slew of nominations. The plane crash storyline gave Days a lot of momentum year. It involved much of the cast, and it brought out good story. Reckell submitted scenes where Bo's guilt over his father's sacrifice consumes him.
Christian LeBlanc's reel where Michael wonders what life would have been like without him could score him another trophy, but we think Reckell's got this one sewn up
If Tony Geary wins off of that mockery that was Luke's trip to heaven, well we just won't know what to do with ourselves.
---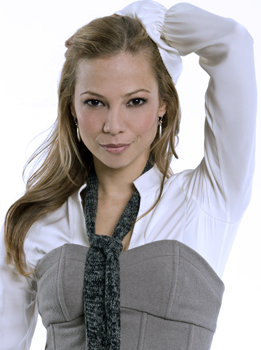 Outstanding Supporting Actress in a Daytime Series
Melissa Claire Egan (Annie Lavery, All My Children) – ABC
Alicia Minshew (Kendall Hart Slater, All My Children) – ABC
Julie Pinson (Janet Ciccone, As The World Turns) – CBS
Tamara Braun (Ava Vitali, Days of Our Lives) – NBC
Bree Williamson (Jessica Buchanan Brennan, One Life to Live) – ABC
SHOULD WIN: Tamara Braun
WILL WIN: Tamara Braun
WILDCARD PICK: Melissa Claire Egan
OUR TAKE: Supporting Actress is a category that is quite hard to choose. Made of beautiful and talented performers, there are two who, in our eyes, have the strongest chance of taking home the Emmy.
It's no secret that Tamara Braun is one of casting director Mark Teschner's all-time greatest finds over at General Hospital. After leaving General Hospital in 2005, Braun has stayed away from soaps — that is until the Writers Strike of 2007-2008. And we couldn't be more grateful. Braun returned to soaps with a strong, multi-layered performance as Ava Vitali, mob princess gone crazy. In her reel, Braun takes on Days' greats Peter Reckell, Kristian Alfonso, Mary Beth Evans and Stephen Nichols without even skipping a beat.
We know NATAS likes to award for playing crazy and dual roles, so Bree Williamson is a safe bet all day long. But we remember another crazy dual role nominee, Eileen Davidson as Kristen Blake/the Banks quadruplets, losing out to Cynthia Watros' unhinged portrayal of Annie Dutton on Guiding Light. Williamson gave a strong performance as Jessica & Tess Buchanan-Brennan, easily being listed a "shoe in" by many of her fans.
---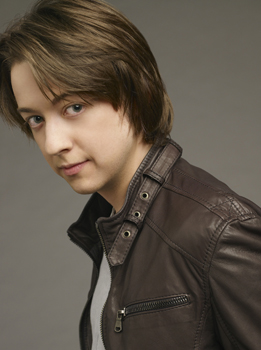 Outstanding Supporting Actor in a Daytime Series
Vincent Irizarry (David Hayward, All My Children) – ABC
Jacob Young (Adam "JR" Chandler Jr., All My Children) – ABC
Van Hansis (Luciano "Luke" Snyder, As The World Turns) – CBS
Bradford Anderson (Damian Spinelli, General Hospital) – ABC
Jeff Branson (Shayne Lewis, Guiding Light) – CBS
SHOULD WIN: Vincent Irizarry
WILL WIN: Bradford Anderson
WILDCARD PICK: Jacob Young
OUR TAKE: Jeff Branson only joined Guiding Light last December, but he'll have the support of two soaps behind him. While the sheer numbers may point to Branson, we can't count out Emmy Winner Jacob Young (who has numbers on GH and B&B).
We think that Bradford Anderson's infamous character performance of mafia hacker Damien Spinelli will get him the trophy. Still, we think Vincent Irizarry deserves the win. He kept the heavily nominated All My Children moving last year with his return as dark doc David Hayward.
---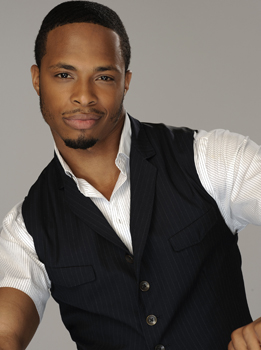 Outstanding Younger Actor in a Daytime Series
Cornelius Smith Jr. (Franklin "Frankie" Hubbard, All My Children) – ABC
Darin Brooks (Max Brady, Days of our Lives) – NBC
Blake Berris (Nick Fallon, Days of our Lives) – NBC
EJ Bonilla (Rafe Rivera, Guiding Light) – CBS
Bryton McClure (Devon Hamilton, The Young and the Restless) – CBS
SHOULD WIN: Cornelius Smith Jr.
WILL WIN: Cornelius Smith Jr.
WILDCARD PICK: Darin Brooks
Simply put, Cornelius is Judy Blythe Wilson's best pick of 2007. Introduced as "Quentin," it was eventually revealed that Quentin was actually Frankie Hubbard, the son of daytime's first African-American supercouple Jessie & Angie Hubbard. Smith held is own against Darnell Williams & Debbi Morgan, effortlessly portraying the pain and confusion of a son seeing his long-thought dead father after 20 years.
Darin Brooks is also a strong contender. The actor submitted a very strong reel, that just might be enough to pull out the win. And it would be fitting, seeing as how he did his best work during his last year on the show.
---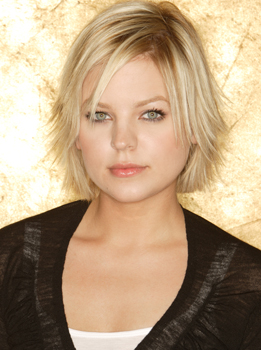 Outstanding Younger Actress in a Daytime Series
Meredith Hagner (Liberty Ciccone, As The World Turns) – CBS
Rachel Melvin (Chelsea Brady, Days of Our Lives) – NBC
Kirsten Storms (Maximilliana "Maxie" Jones, General Hospital) – ABC
Julie Berman (Lesley Lu "Lulu" Spencer, General Hospital) – ABC
Emily O'Brien (Jana Fisher, The Young and the Restless) – CBS
SHOULD WIN: Kirsten Storms
WILL WIN: Kirsten Storms or Rachel Melvin
WILDCARD PICK: Julie Marie Berman
OUR TAKE: This one is a toss-up. Storms' reel was rather short. She was robbed last year with her scenes from Georgie's funeral. Hell she didn't even get nominated for the Emmy she should have won! Still, she was daytime's best younger actress in 2008.
However, Rachel Melvin's performance from a hospital bed trying to save her father's life was layered and powerful. And NATAS loves to award actresses in this category when they're leaving their shows as Melvin did this year. Will Melvin spread her wings with a golden statue in hand?
Don't count out Julie Marie Berman, either. Berman offered up a complex performance as Lulu during her character's mental breakdown after killing her ex-boyfriend. Playing opposite Genie Francis can't hurt you either. Just ask Jonathan Jackson and Tony Geary.
This August marked Kirsten Storms' 10th anniversary as a daytime soap star. We're sure the voters won't take that into consideration, however it would be fitting to see Kirsten walk out with a well deserved Emmy this year.
---
Outstanding Drama Series
All My Children, ABC
Julie Hanan-Carruthers, Executive Producer
Charles Pratt Jr., Consulting Producer
Nadine Aronson, Coodinating Producer
Karen Johnson, Producer
Ginger Smith, Producer
Days of Our Lives, NBC

Ken Corday, Executive Producer
Edward J. Scott and Gary Tomlin, Co-Executive Producer;
Janet Spellman-Rider and Tom Walker, Senior Coordinating Producer
Tim Stevens, Coordinating Producer
Albert Alarr, Producer
The Bold and the Beautiful, CBS
Bradley P. Bell, Executive Producer
Rhonda Friedman, Supervising Producer
Ron Weaver, Senior Producer

Adam Dusevoir, Coordinating Producer
Cynthia J. Popp, Producer

SHOULD WIN: DAYS
WILL WIN: AMC
OUR TAKE: Coming off of a controversial year, Days looks to win its first Daytime Emmy in 31 years. And the plane crash episodes they submitted could be just the ticket. But don't count your Emmys yet, Days. All My Children, this year's most nominated show, could have this whole thing wrapped up with their CGI tornado episodes. In head writer Charles Pratt's triumphant return to daytime, Babe's near death sacrifice during the tornado could be what gets him back up on the stage like the old GH days. Pratt knows what we know. Emmy likes special effects. He and former co-head writer Bob Guza employed that concept ad nauseam to gleam Emmy Gold in the past. Still, there's Storm's suicide on The Bold and the Beautiful to contend with. The powerful subject matter sometimes lost its way in preaching, but it's still something to contend with.
---
Outstanding Drama Series Writing Team
All My Children, ABC
Head Writers: Charles Pratt Jr., James Harmon Brown, Barbara Esensten
Writing Team: Agnes Nixon, Addie Walsh, Daran Little, Tracy Thomson, Amanda L. Beall, Jeff Beldner, Chip Hayes, Rebecca Taylor, Joanna Cohen, Kate Hall
General Hospital, ABC
Head Writer: Robert Guza Jr. |
Associate Head Writer: Elizabeth Korte
Writing Team: Garin Wolf, Michael Conforti, David Goldschmid, Mary Sue Price, Susan Wald, Michele Val Jean, Karen Harris
One Life to Live, ABC
Head Writer: Ron Carlivati
Writing Team: Carolyn Culliton, Shelly Altman, Anna Theresa Cascio, Janet Iacobuzio, Chris Van Etten, Michelle Poteet Lisanti, Gary Tomlin, Aida Croal, Elizabeth Page, Jeanne Marie Ford
The Bold and the Beautiful, CBS
Head Writer: Bradley P. Bell |
Co-Head Writers: Kay Alden and Michael Minnis
Writing Team: Elizabeth snyder, Jerry Birn, Patrick Mulcahey, John F. Smith, Tracy Ann Kelly, Adam Dusevoir, Rex M. Best, Shannon Bradley, Janice Ferri Esser

SHOULD WIN: B&B
WILL WIN: B&B
OUR TAKE: The Bold & the Beautiful should win for sheer guts. Storm's suicide was the kind of subject matter not usually seen in daytime. Though Katie received Storm's heart, the writing was hampered at times and getting a little too preachy.
One Life to Live's "Who Wants to Be Shane Morasco's Father?" was cheeky and disappointing, especially since it came from last year's winning writing team.
General Hospital submitted Michael's shooting, which, from that one episode, GH has gotten a year and a half of story from. However the episode doesn't hold a candle to what the other shows submitted.
All My Children may just win for Charles Pratt's return to Daytime with the "Lion King Birth" episode where Zach delivers Bianca's baby in the middle of a tornado. Plus, All My Children is Emmy's darling this year, with 19 nominations going into Emmy night. A betting person would choose AMC, we're pulling for B&B.