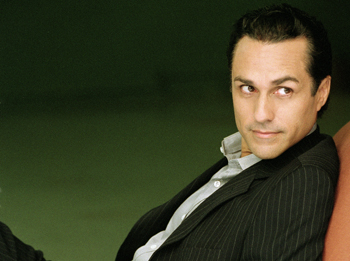 Luke confronts Sonny about setting up the ambush that got Joey killed.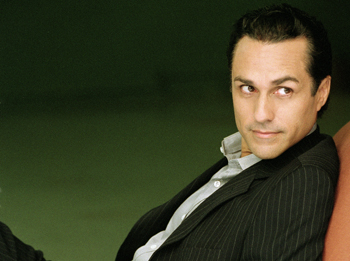 THIS WEEK ON GENERAL HOSPITAL
Dominic and Sonny convince Lulu and Olivia to attend the gallery opening with them to give them both alibi's for the shoot out with Joey Limbo. Once at the gallery, Dominic finds one of Franco's staged crime scene photographs intriguing. Luke confronts Sonny about setting up the meeting with Joey, but Sonny assures him it was Joey who planned the ambush. When Sonny takes Olivia home from the opening, they find Johnny waiting for them at the apartment. As Spinelli is reviewing the video footage of the opening, Jason is unsettled by Franco's goodbye message.
Jason struggles with the idea of killing an innocent person who maybe saw him at the shootout with Joey Limbo. During questioning, Sonny admits to Lucky how he would feel if his son was working for the other side of the law. Johnny vows to keep Dominic's secret only because he wants to see Sonny sent to prison for killing Claudia.
Thanksgiving day arrives and Morgan sets up Jax and Carly to ensure having them spend dinner together as a family. Robin, Molly and Kristina play matchmaker to set up Mac with Alexis, while Milo and Spinelli try to get Max and Diane back together for the holidays. The Spencers, along with Rebecca join the Quartermaines for a traditional Thanksgiving pizza dinner.
CAN'T MISS
Dominic also convinces Lulu to attend the event as his date on Monday, November 23.
Sonny inadvertently incriminates himself while Dominic secretly records their conversation on Tuesday, November 24.
The Quartermaines, along with Luke, Lulu, Ethan and Rebecca, enjoy their traditional Thanksgiving pizza dinner on Wednesday, November 25.
General Hospital will re-air the November 20, 2009 episode on Thursday, November 26.
General Hospital is pre-empted on Friday, November 27.
{xtypo_alert}Register for our official message boards! Discuss the latest in daytime, primetime, music and more with fellow fans! We're also available on Twitter! Follow us to receive news, spoiler and gossip alerts.{/xtypo_alert}
---
© 2009 TVSource Magazine. All rights reserved
Please credit TVSource Magazine and provide a link back if you copy & paste our spoilers